THE rise of listings of Malaysian corporates on the NASDAQ Exchange has sent shockwaves through the business community in Malaysia. Grab Holdings Ltd and Carsome (listing delayed) have both chosen to list on the US stock exchanges instead of the local Bursa Malaysia.
Recently, our company Graphjet Technology Sdn Bhd which is the world's first and only graphite and single-layer graphene producer and leverages innovative waste to super-material conversion technology is also in the midst of completing our listing on the NASDAQ stock exchange.
This phenomenon has sparked a debate about the attractiveness of the local capital market for high-growth technology companies and unicorn listings. In fact, we do not see any high-growth tech companies on the FBM KLCI which is made up of the 30 largest companies on Bursa Malaysia Stock Exchange by market capitalisation.
One of the reasons for this could be the interconnected world that allows businesses to have the opportunity to operate and list in any market that they believe will provide them with the best opportunity to grow and succeed.
By choosing to list on NASDAQ, Grab, Carsome, and Graphjet are taking advantage of the depth and liquidity of the US stock market. Through their listing, Grab was able to raise US$4.5 bil while Carsome and Graphjet are expected to raise about US$300 mil to US$400 mil and US$115 mil respectively.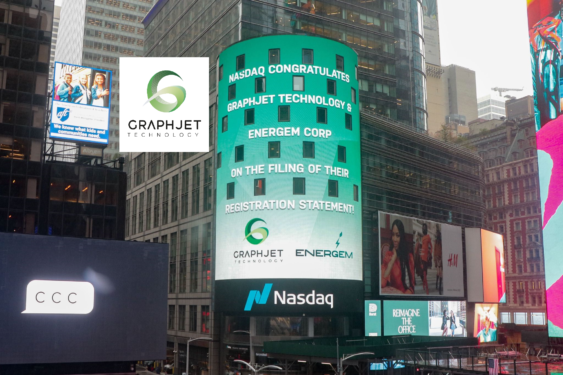 Role of sovereign funds
Doubtlessly, Malaysia has a vibrant and growing start-up ecosystem with the potential to produce more unicorns in the coming years. We have seen a rise in the listing of local-tech and high-growth companies in the overseas market as the ecosystem and policy support in these countries attract start-ups and unicorns.
Nevertheless, we still believe that the Malaysian government, sovereign wealth fund and government-linked companies (GLCs) can do more to nurture the start-up ecosystem by investing in local start-ups and building a strong ecosystem.
At a glance, sovereign wealth funds can play a significant role in supporting start-ups by investing in them. There has been a growing trend of sovereign wealth funds investing in start-ups in recent years.
These funds are able to provide start-ups with financial support and access to networks, markets, and business expertise. Furthermore, local unicorn start-ups that have received investments from sovereign wealth funds will attract more foreign and institutional investors.
The sovereign funds can also help start-ups access international markets, which is deemed an essential step for them to become unicorns. By leveraging their global networks and expertise, sovereign funds can help start-ups expand into new markets and scale their businesses.
Investment into local start-ups and their potential emergence as unicorns will boost the development of start-ups in the local scene while encouraging more start-up players to list on the local market.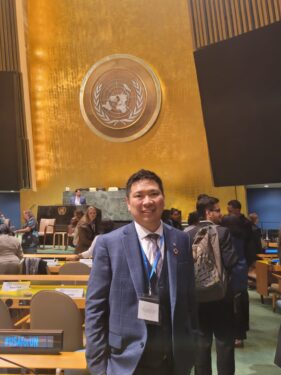 One of the key challenges is to drive investment into local start-ups that do not have any track record. With support from local sovereign wealth funds, this will help attract foreign and other institutional investors.
Insofar as our experience is concerned, suffice to say that partners and investors in the form of big funds from the US and Europe have invested substantially in Graphjet while displaying great interest and confidence.
It is our hope therefore that local sovereign wealth fund and government-linked companies (GLCs) can do likewise to encourage investment into various potential local unicorns.
Start-up incubators and accelerators
The government can also help start-ups access mentorship and advisory services. By partnering with experienced entrepreneurs, start-ups can receive guidance and support in areas such as marketing, product development, and fundraising.
Furthermore, by establishing start-up incubators and accelerators, the government can provide start-ups with access to resources such as office space, networking opportunities and training programmes.
On this front, government agencies such as Malaysia Digital Economy Corporation (MDEC) has introduced their own incubator programmes that aim to boost and digitally-powered businesses that offer high-growth potential.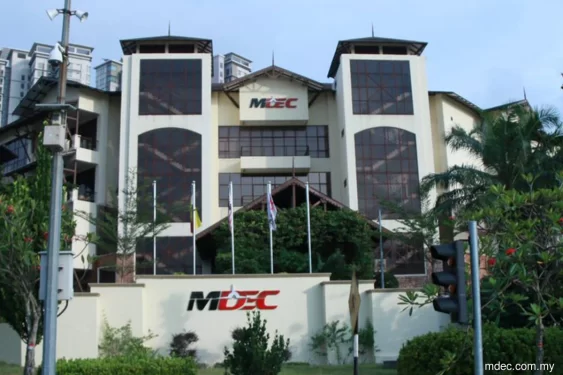 These collaborations and partnerships will help to create a virtuous cycle of innovation, investment and growth that will attract more companies to list on the local capital market.
We have seen the establishment of start-up incubators in developed countries to promote business growth and nurture local start-ups and potential unicorns within the local market. We believe a similar push towards corporate mentorship will be another boost for the Malaysian start-up scene.
In the longer-term, Malaysia also needs to cultivate a culture of entrepreneurship and innovation. This means investing in education and skills development, supporting incubators and accelerators, and providing mentorship and networking opportunities.
This will help to create a pipeline of talented and motivated entrepreneurs who are capable of building successful tech companies. – Feb 23, 2023
Aiden Lee Ping Wei is the CEO of NASDAQ Exchange-bound Graphjet Technology Sdn Bhd, the world's first and only graphite and single-layer graphene producer.
The views expressed are solely of the author and do not necessarily reflect those of Focus Malaysia.