GRAB has reaffirmed its commitment to work alongside the government to set priorities and improve on the quality and protection for its partners.
Grab Malaysia managing director Adelene Foo said this is an extension of their efforts to provide a working environment that offers flexibility, financial security, protection and professional development.
"As a platform, Grab provides flexible work opportunities for a diverse group of driver- and delivery-partners who are here to access earning opportunities," Foo said in a statement today (Aug 10).
"Grab's partners have the flexibility to move between platforms or start and stop work anytime, may take on multiple earning opportunities, and determine their own work patterns and hours.
"Recognising this, we will continue to ensure we strive for fairness and transparency in our partners' earnings."
Foo said while providing flexible earning opportunities that their partners appreciate, the company has also invested more in their partners' welfare and regulatory costs over the years.
This includes free insurance coverage, enabling contribution to the Social Security Organisation (SOCSO) and the Employees Provident Fund (EPF), upskilling and professional development opportunities, safety initiatives, as well as day-to-day benefits such as fuel and other discounts.
"We have been operating under a model where protections are provided while still recognising our partners' status as self-employed workers," Foo remarked.
"Consistent with this, we will work with the government to improve on social protection and ensure provision of upskilling opportunities for our partners, equipping them with the skills needed to thrive in an evolving gig economy."
On Aug 8, Datuk Seri Anwar Ibrahim held a meeting with 24 p-hailing service operators including Grab, during which he conveyed the concerns of p-hailing riders about delivery wages.
The Prime Minister had met the riders earlier on July 22.
Following the meeting, Anwar said in a statement that after listening to both sides, the government has agreed to increase funding for initiatives and upskilling training programmes for p-hailing riders under the Human Resources Ministry.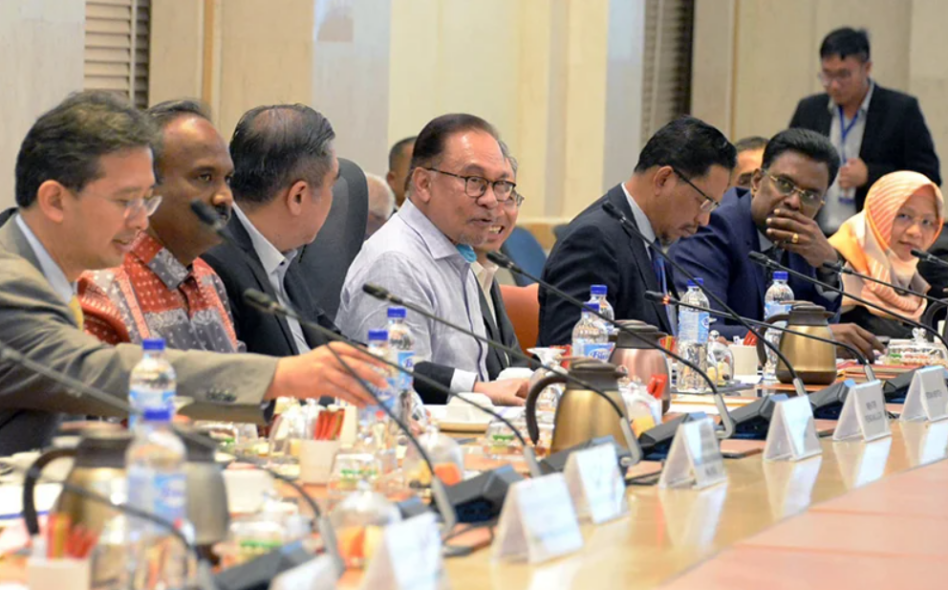 This demonstrates the government's concern for the interests of all parties in boosting people's income and ensuring business sustainability, he added.
Anwar further asserted that while more needed to be done to improve p-hailing riders' wage rates, companies' capabilities as well as the interests of consumers – especially in rural areas – must remain a priority.
In February, a study by the department of statistics revealed that the delivery job was the main source of income for 74% of p-hailing riders.
According to the study, about 27% of p-hailing riders earned between RM1,501 and RM2,499 per month, and only 12% earned between RM2,500 and RM3,170.
Meanwhile, in terms of social protection, only 72% of the respondents contributed to SOCSO while 22% contributed to the EPF.
The study also found that more than 60% of the delivery riders did not have any savings, while about 55% of them had no personal accident or life insurance policies. – Aug 10, 2023
Main pic credit: AFP