HULU Langat MP Mohd Sany Hamzan has expressed dismay over the new e-hailing fares structure implemented by e-hailing service provider, Grab, which he described as further pressurising downward the income of drivers.
Although the change is supposed to help Grab drivers by increasing the fare rate per minute during peak hours to 43 sen from 20 sen previously, the former Amanah Youth chief (2016-2018) claimed that the overall outcome it is unjustified.
"The fare reduction from 70 sen to only 25 sen per km will affect the income of Grab drivers because most Grab drivers transport their passengers based on distance rather than being in congested locales like taxi drivers," Sany who is also the state assemblyman for Taman Templer penned in a Facebook post.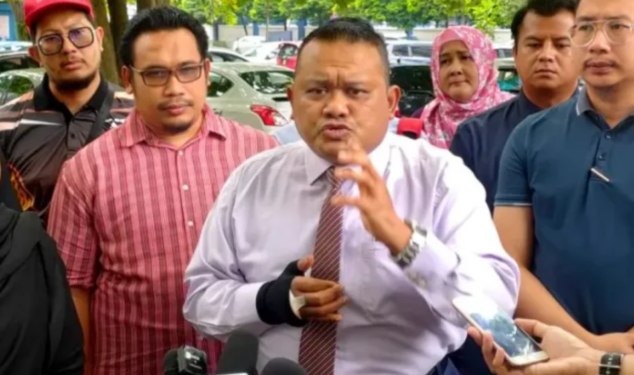 "As such, I wish to appeal to the Transport Minister of the unity government Anthony Loke (Siew Fook) to intervene in this issue."
For context, Grab Malaysia had on Jan 17 updated its peak hour fares and incentive structure for its e-hailing service with the aim to provide its drivers with fairer compensation, especially for their time getting stuck in traffic during peak hours.
In line with this, Grab's new fares during peak hours will be based primarily on the time needed to complete a ride with immediate effect while the distance covered plays a secondary role.
With this, the fare per minute will be increased from the existing 20 sen to 43 sen whereas the fare per kilometre is reduced from 70 sen to 25 sen in the Klang Valley. Meanwhile, the base and minimum rates remain unchanged at RM2 and RM5 respectively.
"While the government is trying to help the people cope with the rising cost of living and insufficient wages, the fate of Grab drivers pains my heart," lamented Sany.
"Grab's action is actually a big obstacle to the efforts of the unity government to help people who face economic pressures at a time when the world is dealing with the current post-COVID-19 phenomenon."
Added Sany: "This is because after losing their jobs when the country was hit by COVID-19, many turned to becoming Grab drivers as their primary income source to support their families." – Feb 1, 2023