THE founders of veterans-based party Parti Kemakmuran Negara (PKN) has expressed their disappointment over the Home Affairs Ministry's decision to reject its application to form a political party.
This follows the Kuala Lumpur High Court's decision on Sept 20, 2022 to give Home Affairs Minister Datuk Seri Hamzah Zainudin 14 days to decide on the appeal for the party to be officially registered.
"The decision is a great form of disrespect towards military veterans which form the core base of Parti Kemakmuran Negara who have sacrificed their lives and careers for the security of the nation," the party said in a statement.
"To add salt to the wound Hamzah didn't even have the courtesy of signing the letter informing the rejection himself. Instead, it was signed off by one 'Badrul Hisham bin Alias' from the Ministry.
"Furthermore, no reasons were given for the decision, and the veterans are at a loss as to why such a decision was made."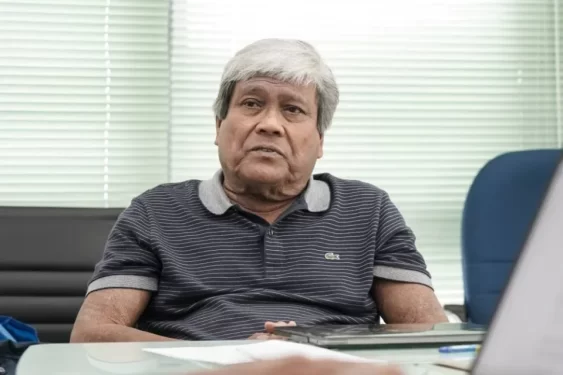 PKN's pro-tem president Brig Jen (rtd) Datuk Abdullah Mohamed pointed out that it is a "great disservice to veterans" when no reasons were given for the rejection.
"This leaves us no choice but to go back to the Courts for justice, which will further impede our plans to be involved in the future of the country which is currently being destroyed by corrupted people," he added.
The founders of the party will proceed to file a judicial review to challenge the Minister's decision and to seek for the earliest available hearing date in light of the possibility of an impending dissolution of Parliament.
The party is represented by lawyer Lim Wei Jiet. – Oct 5, 2022
Main photo credit: Suara Merdeka