Editor's Note: The swearing-in ceremony of the Selangor Menteri Besar has been postponed to Monday (Aug 21) from tomorrow (Aug 19), according to a statement from the Selangor Royal Office.
ALTHOUGH the Green Party appears to be the only political entity that opposes the re-appointment of caretaker Selangor menteri besar (MB) Datuk Seri Amirudin Shari for a second term, many Selangorians have similarly expressed their unhappiness the latter's performance.
While most Selangorians welcome development in the state, they are particularly concerned about over-development of their township, clearance of tropical rainforests which were meant to be forest reserves, and mega projects that they fear will become another white elephant in the state.
There have been numerous instances whereby the state government under Amirudin's leadership has neglected grouses on the ground with regard to public amenities, prompting even his nemesis Datuk Seri Mohamed Azmin Ali to call the state 'Selangor Darul Sampah' during his political campaign in the Gombak parliamentary election in the last general election.
Although the PKR vice-president and the Selangor Pakatan Harapan (PH) chairman won the Gombak parliamentary seat against his so-called mentor in the 15th General Election (GE15), Azmin and his Perikatan Nasional (PN) comrades managed to wrestle back two of three state constituencies under Gombak.
Animal lovers are also complaining that not enough attention was paid to the management of the stray animals. Early this month, Malaysia Animal Protection Society (MAPS) president Karin Lee had to hand a memorandum on stray management to Local Government and Development Minister Nga Kor Min after failing to resolve the issues at state level.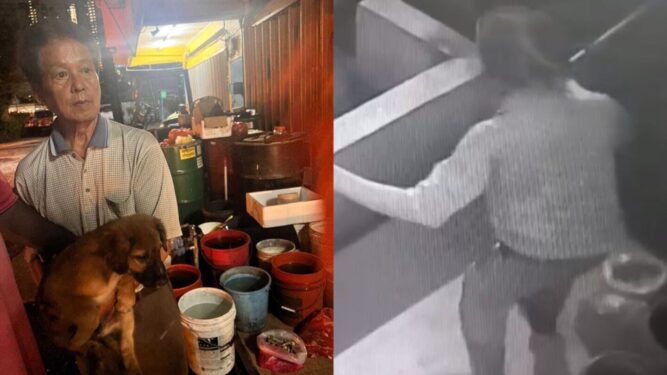 Animal management
Lee had called on Nga to deal with local councils that fail to handle the stray dogs despite being adequately trained by a UK expert.
In June this year, 69-year-old senior citizen Patrick Khoo Kian Wui was charged in court for obstructing a public officer from carrying his task. A CCTV revealed that Khoo was merely trying to stop an officer from being too harsh to his dogs.
Despite Petaling Jaya City Council (MBPJ) mayor Mohamad Azhan Md Amir had reportedly told StarMetro on June 23 that both parties had agreed to withdraw the matter, the case against Khoo is still going for case management for a fourth round on Sept 29.
Loss of green lung
During the lead up to the state elections last Saturday (Aug 12), a number of other issues were also brought up by Selangorians. But the most concerning issue is deforestation and the damage that it will inflict on the environment as well as potential landslides.
In a letter of appeal to Selangor ruler Sultan Sharafuddin Idris Shah, the Green Party said Amirudin has "throughout his administration in the last term, failed to implement forest and environmental conservation to reduce the impact of climate change; instead, has either approved or planned to carry out several large-scale deforestation activities over the past two or three years."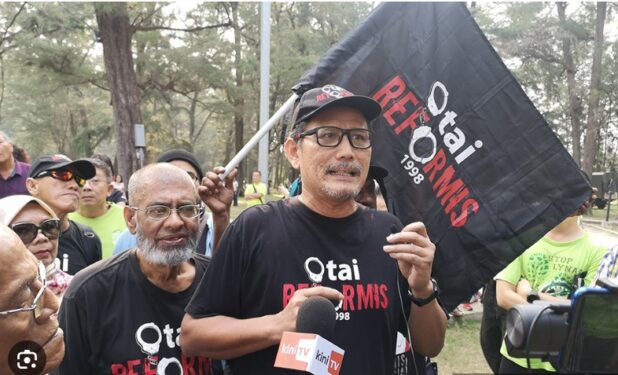 Stating that he is not against development or involved in any form of conspiracy against Amirudin, Green Party's secretary-general Abdul Razak Ismail said:
"Otherwise, we would have been more properly organised in our protest. We are just the humble subjects of the Sultan and as Selangorians, we are concerned with the ad hoc development in the state during Amirudin's term as MB which involves clearing of forest reserves."
The statement further urged Sultan Sharafuddin to "safeguard approximately 76 permanent forest reserves in the state of Selangor with an area of approximately 250,000 hectares".
If Amirudin is re-appointed as the Selangor MB, Razak is fearful that "these forests will not be safe under the administration of DS Amirudin to remain as a natural forest reserve."
He went on to cite the recent Auditor-General's audit report that "there are management weaknesses in 40 permanent forest reserves in Selangor where encroachment has occurred in several permanent forest reserves with building structure construction, agriculture and animal husbandry activities without permission from the State Forestry Department".
Razak further contended that the MB's attitude is totally contrary to the fact that Selangor Regent Tengku Amir Shah "is an environmental activist often involved in forest and environmental conservation activities".
"Once the tropical rainforests are gone, they are gone forever, alongside with all the rich biodiversity that exist," justified Razak.
"Once again, the reason why I took the trouble to personally hand deliver the letter to the palace is because I care for the future generation which I believe His Royal Highness also share the same concern." – Aug 18, 2023