HE burst into the national political scene like a bull in a china shop, shattering delicate senses wherever he goes. You either love him or you cower in fear that he is a bigger political force than anyone had bargained for.
That is the second-term Kedah Menteri Besar (MB) Datuk Seri Mohammad Sanusi Md Nor, a tour de force from the north who is the PAS Panglima Perang (war commander) and the Perikatan Nasional (PN) election director.
To give credit where it is due, Sanusi – or Nusi (NuC) as he is more fondly known – wasn't that well known outside Kedah and PAS until the recent six state polls including Kedah.
It seemed like he became an overnight sensation when the constant attacks by political foes in the Pakatan Harapan-Barisan Nasional (PH-BN) alliance caught media headlines.
The internet was awash with Nusi mania. Frankly, Malaysians love to root for the underdog and Sanusi fitted the bill. Some say he is a populist like Donald Trump while others declare him a buffoon. Whatever you call him – in politics – he is a force to be reckoned with.
For me, the first time I caught the Nusi mania was when a taxi driver had turned on a video of him talking about the Kedah claims on the island of Penang. The way Nusi talked, he didn't mince words.
Unlike other politicians who bore me with endless rhetoric, Nusi was like a gun-slinging sharpshooter from a cowboy hick town – shoot first and ask questions later. On the hindsight, it sure got him into a lot of legal trouble.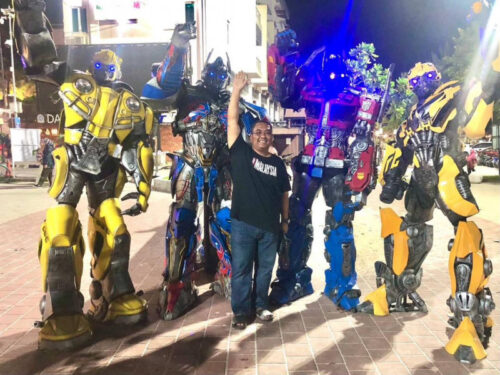 Ordinary kampung boy made good
But he made sense. So, I listened to more of his ceramah (political rallies), interviews with his wife Tok Puan Seri Jusmalailani Jusoh (a schoolteacher) and his brother Budin (a freelance deep-sea welder) made famous by a huge bungalow in Sik that was mistaken for Sanusi's.
Then I realised Nusi was different. He didn't come from the aristocratic background of former leaders like Tunku Abdul Rahman, Tun Abdul Razak, Tun Hussein Onn or Datuk Seri Najib Tun Razak.
Even the humble backgrounds of Tun Dr Mahathir and Tun Abdullah Badawi seemed affluent to kampung Malays like Sanusi.
Sanusi was born on the wrong side of the tracks – his mother kept busy with 13 children and his hardworking father toiled at rural manual labour just to keep stomachs filled and life and limb intact.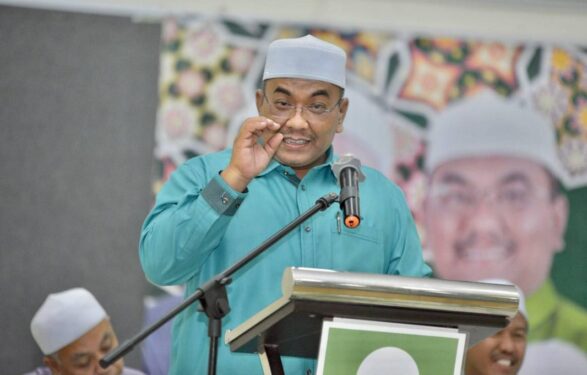 His parents who are now in their 80s instilled in their children the importance of education. Many of his siblings did their parents proud, especially the seventh child who is today a two-term Kedah MB.
In short anecdotes about his life posted on social media, Nusi wrote about the grinding poverty that led to disciplinary problems in school. Sanusi implored schools to look beyond punishment to examine underlying social ills such as poverty.
He later went on to graduate in Political Science from Universiti Sains Malaysia and served in various capacities, including as political secretary to the former Kedah MB Tan Sri Azizan Abdul Razak from 2008 to 2013.
Legacy
Will Sanusi's popularity last? To answer this tricky question, one simply has to revisit his arrest at 3am in Mont Kiara by the police on July 18 and his appearance in the Selayang court some six hours later to face charges under the Sedition Act for remarks that allegedly insulted the Selangor Sultan.
News of his arrest and arraignment made global news headlines because of the use of the Sedition Act under the watch of the once poster boy for the Reformasi movement who has since morphed into Malaysia's 10th Prime Minister, Datuk Seri Anwar Ibrahim (PMX).
When Sanusi emerged from his car to enter the court room, reporters urged him to pose and he raised his right arm into the air, reminiscent of PMX's famous pose with the black eye in 1998.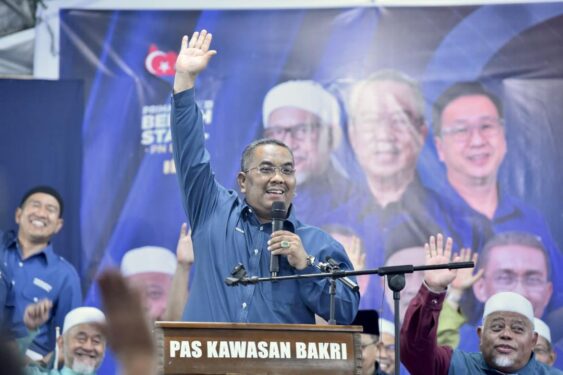 Sanusi was mocked by PMX who said that when he raised his arm in 1998, he was fighting against Tun Dr Mahathir Mohamad, the PM4. PMX said Sanusi shouldn't do so against the Sultan.
But this only called for retaliation from Sanusi who proclaimed "Saya angkat tangan lawan Anwar Ibrahim (I raise my hand to fight against Anwar Ibrahim)".
Apparently, Sanusi's raised right hand has become his signature/trademark gesture that he has repeated at every political rally. Needless to say that his pools of supporters have created hilarious memes that spread through social media in the surging wave of popularity.
His supporters have even labelled this wave of support for Sanusi as the Refor-Nusi. Like it or not, the "green wave" became a tsunami in the recent six state elections as PAS won many seats – including 11 in Penang and 22 in Selangor – although the 3:3 status quo was nevertheless retained.
At a time when Malays are looking for a champion, perhaps they no longer look to UMNO. Could Sanusi be the new hero the Malays are looking for?
While PAS is not a party defined by racial politics, it declares to be the defender of Islam. Is this the equaliser that will attract all Malaysians towards a politics of justice and fair play as espoused by Islam?
Will the Refor-Nusi outshine the Reformasi? – Sept 1, 2023
Niza Shimi was a former journo with a leading mainstream English media.
The views expressed are solely of the author and do not necessarily reflect those of Focus Malaysia.