LOCALLY-established spice and snacks manufacturer GT Spice Manufacturers Sdn Bhd has announced the launch of its new and innovative baked food series under the brand name "Minni" which is set to change the norm on typical snacks.
Its new brand name – which is derived from both founders' last names "Min" and "Ni" – offers premium and flavourful baked leisure food made from high-quality yellow peas as its main ingredient.
Its leisure food series are all baked instead of using the fried method, which corresponds with the team's intention to ensure that its food offers a healthier alternative for consumers on the go who want a quick bite.
Minni, which is vegan-friendly and gluten-free, currently offers three authentic and spicy flavours – Korean Spicy, Tangy Spicy and Tomato BBQ. Non-spicy variants will be introduced in the coming months.
"Minni's initial range of spicy flavours is the result of our extensive research on consumers' current preferences," explained GT Spice Manufacturers Sdn Bhd founder Calvin Koh.
"Many of them, especially younger consumers, prefer the spicy variant. Of course, we are working on introducing more non-spicy flavours in the future."
Speaking about Minni's status as a new brand with a different positioning as compared to the company's other brand "Kacang Macha" Koh shared that while the former is a leisure baked food series, the latter offers the extruded friend yellow pea (murukku) range.
"Meanwhile, our other brand 1001Rempah carries a wide variety of spices mainly for cooking and flavouring," he added.
Planned future for Minni
GT Spice Manufacturers launched the Minni Baked Leisure Food series at the Selangor International Business Summit at the Kuala Lumpur Convention Centre from Oct 6–9, 2022.
According to Koh, the international summit is one of the company's strategies to introduce the brand to the local markets, especially lifestyle retail chains such as EMART24, MIX.MY, B.I.G, Jaya Grocers, Village Grocers, and the international ones.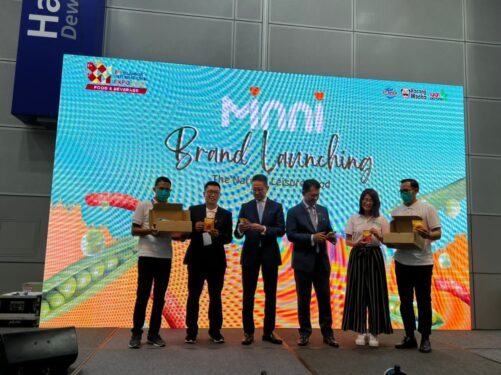 "While we penetrate the local market this year, we are also targeting to expand to the South East Asian region market by 2023 followed by the European market by 2024," he remarked.
Satisfying local palates since 2015
GT Spice Manufacturers Sdn Bhd was founded in 2015 as an ode to Calvin's father and the time spent with him.
"I remember spending a lot of time with my father, who brings us to buy kacang putih whenever we head back to Seremban during the weekends," Koh recalled.
"The kacang putih was sold by an uncle who goes around selling his snacks at the iconic Seremban Lake Gardens."
Koh further reminisced that his father and the uncle had built a strong bond throughout the years. Whenever his father wind down the window of his car, the uncle would ask, "Kacang, Macha?" and that became the inspiration behind the brand "Kacang Macha".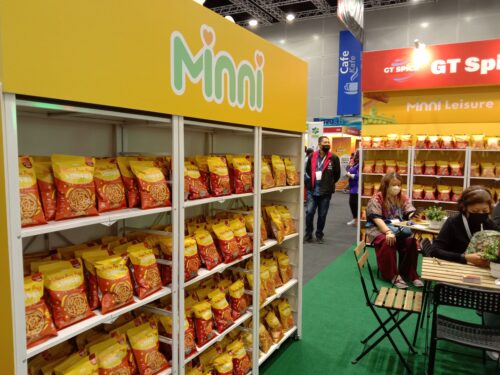 The uncle gave his father one murukku recipe before he retired, and Calvin stumbled upon the recipe after his father's passing in 2009.
His family was dabbling in spice-powder trading while Calvin worked as a banker then. At that point, Calvin was at a crossroad, and he decided to take the plunge and went full-time into manufacturing spices and murukku upon finding the murukku recipe.
The business soared and now there are two companies under their umbrella – the GT Spice Manufacturers Sdn Bhd (manufacturing arm) and GT Snack and Spice Distributors Sdn Bhd (distribution and marketing arm).
The Minni, Kacang Macha and 1001Rempah can be purchased online via the official website www.gtsgroup.my/. – Oct 10, 2022