GU ON, a brand-new Korean BBQ restaurant located in Kuala Lumpur, is set to revolutionise the dining scene with its unique approach to authentic Korean cuisine.
Gu On offers a tantalising selection of the finest quality meats, meticulous attention to detail, and a commitment to providing an unforgettable dining experience.
What sets Gu On apart from other Korean BBQ establishments is its unwavering dedication to sourcing only the best ingredients for a true Korean BBQ experience.
The brainchild and visionary behind Gu On, Shuen Kuan, explained, "At Gu On, we are passionate about serving the highest quality meats to our discerning customers. Our meats, including grain-fed beef, New Zealand lamb, local fresh pork, and local hormone-free chicken, undergo a meticulous selection process to ensure unparalleled taste and tenderness."
But it doesn't stop there. Gu On takes pride in its detailed preparation process, which elevates the dining experience to new heights.
For instance, their Australian grain-fed beef goes through a wet ageing process followed by two steps of smoking, resulting in succulent, perfectly marinated meat ready to be grilled at the table.
Additionally, Gu On employs old-school original cast iron grill plates, free from harmful coatings, which not only provide a healthier grilling option but also enhance the overall taste.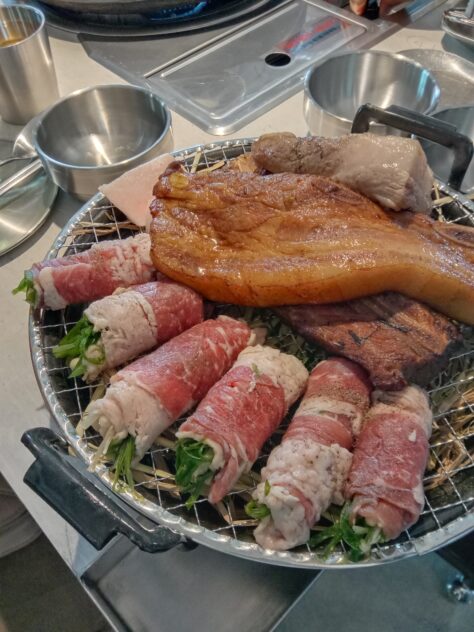 One of the restaurant's unique features is the use of straw for smoking the meats, delivering a distinctive, subtle smoky flavour.
"We have discovered that straw, unlike wood chips, imparts a unique but not overpowering smoke flavour to the meat," explained Shuen.
"Once you taste it, the difference is obvious, and you won't settle for anything less."
Gu On's dedication to creating a natural and fuss-free environment is evident in both its menu and interior design.
Inspired by nature, with elements such as stones, valleys, and caves, the restaurant invites food enthusiasts to experience the truest, highest-quality Korean BBQ.
The minimalist space directs the focus to the kitchen and the food, ensuring that guests feel transported to a natural setting while indulging in fresh, delectable dishes.
In addition to their Korean BBQ, Gu On also offers a menu that creatively combines traditional Korean flavours with modern techniques.
Shuen shared, "Our non-BBQ and non-soup menu items are a testament to our dedication to innovation. We use Korean ingredients to create dishes that complement and modernise classic Korean recipes. We call it 'Modern Korean' rather than fusion."
Gu On is built on two fundamental pillars: Spiritual and Technical. The Spiritual aspect encompasses the ambience and table settings, creating a comfortable and natural environment where diners can truly immerse themselves in the dining experience.
The Technical aspect, meanwhile, focuses on food preparation, ingredient selection, and impeccable customer service, ensuring every dish meets the highest standards of quality and taste.
Gu On's unique value proposition lies in its commitment to providing a one-of-a-kind Korean BBQ experience.
With its emphasis on exceptional meat quality, meticulous preparation methods, and dedication to maintaining the true essence of traditional Korean cuisine, Gu On establishes itself as a pioneer in redefining Korean BBQ.
Striker Chef is onboard with Gu On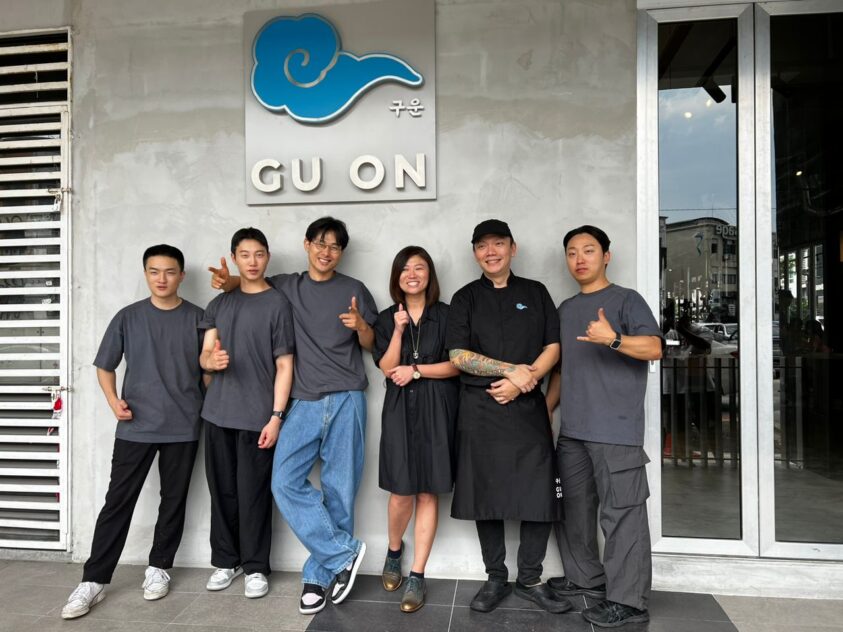 Gu On, with Striker Chef at the helm, has undergone a culinary transformation of extraordinary proportions.
Striker Chef's ability to meticulously curate a menu that captures the essence of Korean cuisine while infusing it with his artistic flair has elevated Gu On to unprecedented heights.
Drawing on his wealth of culinary knowledge and passion for creating exceptional dining experiences, Striker Chef has shaped Gu On's culinary identity from scratch.
Shuen expressed his enthusiasm for the collaboration with Striker Chef, stating, "Working with Striker Chef has been a truly transformative experience for Gu On. His mastery of flavours, textures, and presentation has brought a new dimension to our menu, elevating our offerings to delight our discerning patrons."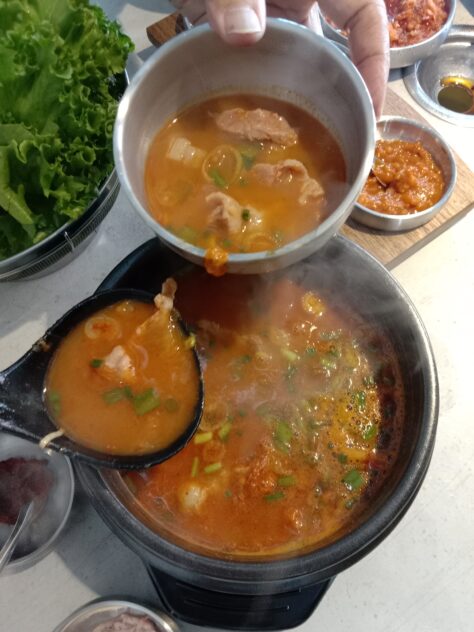 At Gu On, every dish crafted by Striker Chef tells a story, reflecting his profound understanding of culinary artistry and commitment to creating extraordinary experiences.
The menu showcases a harmonious blend of traditional Korean flavours with modern twists, inviting diners to embark on a remarkable journey with every bite.
The menu at Gu On, curated by Striker Chef, showcases an array of mouthwatering options that will delight every palate.
Highlights include signature smoked meats, such as marinated short ribs, lamb ribs, and marinated Iberico pork collars. For those seeking a heartwarming meal, the "Sot-bap" or pot rice, is a must-try, served individually in stainless steel pots with various flavourful toppings.
Gu On also offers special BBQ à la carte dishes, including fruit-marinated pork intestines and marinated pork skin, as well as tantalising noodle options like Perilla Oil Buckwheat Noodle and Bone Marrow Ramen. To end the meal on a sweet note, indulge in the delectable Cream Cheese Hotteok dessert.
No Korean dining experience is complete without the perfect beverage accompaniment. Gu On offers an impressive selection of drinks, including Soju Highball, Makgeolli (with and without honeycomb), temperature-controlled Soju Slushy, wine, and the refreshing Gu On signature cocktail, Perjito.
For more information, visit Gu On on Facebook (www.facebook.com/guonkoreanbbq) and Instagram (guon_koreanbbq). – Aug 2, 2023