DAP chairman Lim Guan Eng said Prime Minister Datuk Seri Ismail Sabri Yaakob should not waste time in tabling and debating Budget 2023 if he plans to dissolve Parliament soon.
Speaking to Utusan Malaysia, the Bagan MP said the Pakatan Harapan coalition would only decide whether to support or oppose the budget after it was tabled to see if the budget was merely a 15th general election (GE15) handout or if was "really for the people".
"I want to remind the Prime Minister that if he intends to dissolve (Parliament), don't table the budget. That's just a waste of our time. But if it's tabled, then make sure it's carried out until the end," he told the Malay daily.
Lim was responding to a query on whether Pakatan Harapan will support or oppose the budget if the memorandum of understanding (MOU) signed between both parties would no longer be in effect following the dissolution of Parliament.
The Budget 2023 is scheduled to be tabled this Friday (Oct 7).
Bayan Baru MP Sim Tze Tzin further expressed his conviction that Budget 2023 are merely "handouts" for the people.
"It's inevitable that Putrajaya will make use of its position as the government in power to provide as many handouts as possible to their supporters," he was quoted as saying by the Malay news portal.
"But after the previous general election people have become wiser and can discern between election handouts and [what is best for our future generations]."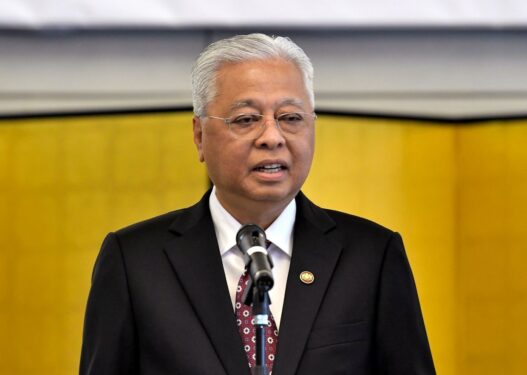 Earlier Ismail Sabri had announced that he will have an audience with Yang di-Pertuan Agong Al-Sultan Abdullah Ri'ayatuddin Al-Mustafa Billah Shah on Thursday (Oct 6).
He had, however, refused to confirm whether he would present a date for the dissolution of Parliament.
The Prime Minister also stressed that no political parties could influence the prime minister in dissolving Parliament to pave the way for a general election. – Oct 4, 2022
Main photo credit: Nikkei Asia