BADMINTON World Federation (BWF) has strong reasons for inducting the country's badminton legend Datuk Lee Chong Wei in the 2023 BWF Hall of Fame, said Youth and Sports Minister Hannah Yeoh Tseow Suan.
"BWF based its decision on data and statistics. I was there when he (Lee) received the award and the recognition with Lin Dan, and if we look at the data and statistics, I believe the BWF had strong reasons before it gave the recognition.
"Besides, we are really proud of Lee's achievements," Yeoh told reporters today after flagging off the Balik Pulau Half Marathon 2023 participants at the Balik Pulau Sports Complex.
Indonesian badminton champion Taufik Hidayat questioned Lee's induction into the Hall of Fame along with China's Lin Dan.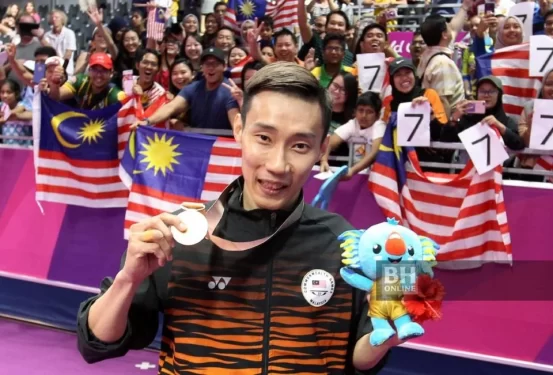 Moreover, he pointed out that the BWF had offices in Malaysia and inducted a Malaysian in its Hall of Fame which he did not find logical.
Though he did not say that he was unhappy that he did not get inducted, he suggested that Lee was not like Lin Dan or himself to get into the Hall of Fame.
Earlier on May 26, Lee and Lin Dan were inducted into the BWF for their achievements and contributions to the sport by being among the most influential and transformative players.
News portal Bernama reported that Lee's dominance in the badminton arena saw him win 47 Super Series or BWF World Tour titles during his 19 years of involvement and hold the world No 1 for 349 weeks.
The 41-year-old is Malaysia's most successful badminton athlete, with three Olympic silver medals in the 2008 Beijing, 2018 London and 2016 Rio editions.
He was the runner-up in three World Championships in 2011, 2013 and 2015. – June 4, 2023