WHILE she has yet to recover from a shocking defeat in the 15th General Election (GE15), Nurul Izzah Anwar now has to bear the brunt of HarakahDaily's criticism for her over-zealousness to seemingly be "echoing the Prime Minister's agenda" in her former Permatang Pauh constituency.
The PAS mouthpiece claimed that local residents have long been deeply disappointed with the daughter of PM Datuk Seri Anwar Ibrahim who is "far away in the eyes of the electorate without any real service".
"Voters cleared Izzah's way out, but now she is sticking her nose, pushing through her cheeks," penned Penang political observer Ibrahim Ani in HarakahDaily.
"Izzah is welcome to be present in any part of Malaysia, including in Permatang Pauh where she and both her parents were once the people's representative. It is just that now she is seen as possibly echoing the PM's agenda."
That aside, the PAS mouthpiece also took a swipe at Pakatan Harapan (PH) supporters whom – due to lack of political capital – have displayed the tendency to discredit others with their prime target being Permatang Pauh's Perikatan Nasional (PN) MP Muhammad Fawwaz Mohamad Jan.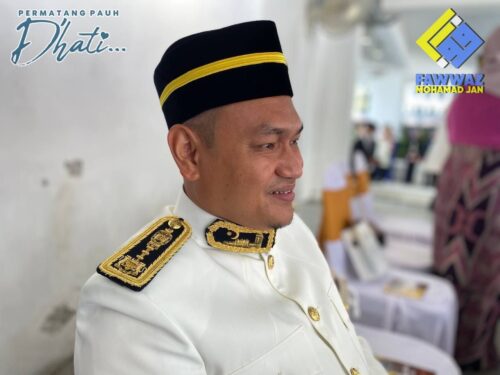 "All such ugliness reflects badly on Izzah as if she still couldn't accept her defeat in the hands of the young ustaz (religious teacher) whom they might have looked down on all these while," suggested Ibrahim who claims to be attached to non-governmental organisation (NGO) Persekutuan Melayu Republik Arab Mesir (PMRAM).
"Additionally, Fawwaz managed to prove his decency and service to the people of Permatang Pauh since he was elected on Nov 19 (last year). Above all else, he has proven his worth with his voice shaking the Dewan Rakyat during debate sessions."
Earlier, the PAS mouthpiece has chided the Anwar-led unity government which "will be 100 days old in just five days" for failing to deliver its pledged promises and reforms to-date.
"The ministers under his leadership seem to not know how to do their job till they get a failing grade in the performance review. They even failed in the pursuit of popularity despite often appearing with various comedy jokes," noted HarakahDaily.
"Despite the prestige, reputation and praise, Anwar seems to be triggered and initiating lawsuits here and there. The politics that he promotes are more pragmatic, rhetorical and hypocritical as well as revengeful in nature." – Feb 28, 2023