PRIME Minister Datuk Seri Anwar Ibrahim had no knowledge of the entry of Cambodian Opposition leader Sam Rainsy into the country, said the Foreign Affairs Ministry (Wisma Putra).
Wisma Putra claimed that Rainsy left Malaysia yesterday (May 31) morning and that no public programmes were held during his stay here.
"With regard to the presence of the former Chief Opposition Member of Cambodia Sam Rainsy in Malaysia, Wisma Putra wishes to reiterate that Anwar was not informed of his arrival in this country.
"Nonetheless, Rainsy has left Malaysia and no public programme was held during his stay here."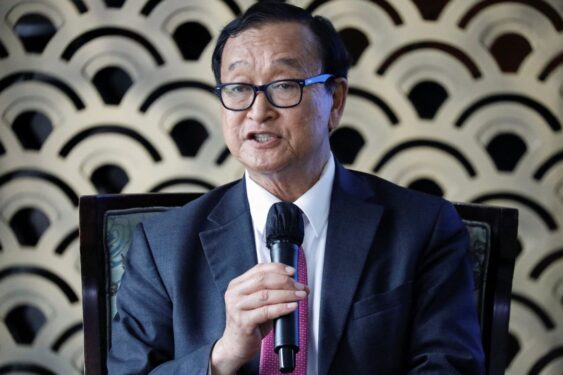 Rainsy and other officials of his party had travelled to Kuala Lumpur for a meeting yesterday before Anwar allegedly ordered their expulsion,  according to Cambodia news portal Khmer Times.
"Yesterday, they (Rainsy and his party) were ready for a meeting. They (Malaysian authorities) did not allow the meeting. Now, when they arrived at the airport, the authorities dissolved the meeting," said Cambodian Prime Minister Hun Sen.
The Cambodian PM pointed out that Anwar was not aware of Rainsy's arrival as he 'flew in on a private flight using a French passport'.
Hun Sen also noted that Anwar had promised him that Rainsy would "never be allowed to set foot on Malaysian soil".
According to Hun Sen, if the Malaysian government had allowed Rainsy to conduct political activities in the country, it would have impacted the bilateral relationship between the two nations.
Moreover, Rainsy who is also a co-founder of the now-banned political group Cambodia National Rescue group (CNRP) has been living in exile. In 2015, he escaped to France to evade capture.
However, he was found guilty in absentia of a number of crimes, including planning to overthrow the government in March 2022. – June 1, 2023
Main photo credit: Radio Free Asia