Editor's Note: Even if he knows that his days are numbered, Haris Ibrahim (far left pictured with Segambut MP Hannah Yeoh), the lawyer, veteran activist and crucially, founder of the "Asalkan Bukan UMNO" (ABU) or "Anything But UMNO" movement has never stopped fighting for social justice.
Even in his lame stage, the blogger of "Parlimen Rakyat" (People's Parliament) wheel-chaired himself to lift the spirits of many lawyers who gathered at Padang Merbok in Kuala Lumpur on June 17, 2022 for the Malaysian Bar's "Walk for judicial independence".
At 63 years-old on April 4 last year, Haris Ibrahim was diagnosed with Stage Four of lungs cancer. Below is his latest Facebook post as he shed light into his ailing health which he is not giving up without a fight.
HI all. Got back from the dietetic clinic a little while ago.
Before going into my discussion with the doctor, and sharing decisions made, a quick reminder: I am a Stage Four patient.
From a scientific and medical perspective (yes, let's leave faith and religion out of this, please), there is no cure for cancer. You can only send the disease into remission which means it can (and most often, does) come back.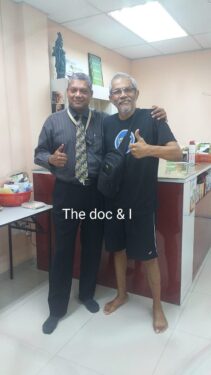 Positive results from undergoing this gruelling 42-day diet and fast:
Significant improvement in bowel movement and gut health (no more swings between constipation and diarrhoea);
Improved blood glucose management without diabetic medication (fasting blood sugar now mostly ranging from non-diabetic to mildly pre-diabetic);
Improved weight management (weight reduced from 86kg to 80kg while visceral fat levels down without further muscle mass loss);
Reduced numbness in hands and feet; and
No longer suffering the side effects of earlier chemo and immuno therapies.
However, the following evidences of a rapid escalation of the cancer disease – observed only recently – would seem to lend support to the conclusions arrived at by the oncologist in January which I have previously shared with all of you:
The rapid deterioration in the lung capacity in the last 21 days; and
The increase – in the last month – in the pain intensity and frequency of occurrence in the primary disease region.
For these reasons, after discussions with the doctor today, I have decided to no longer continue with the full rigours of this diet/fast protocol. I will spend the next few days evaluating if i should continue with a diet that is much reduced in its strictures so that I will be allowed to also enjoy the remaining days.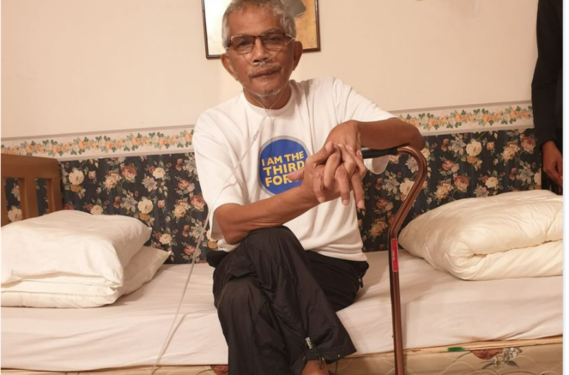 To those who are fighting this disease but caught it at an earlier stage – or know someone who is – I would urge that you seriously consider this diet. PM (private message) me for details if you like.
Will say again now what i said before. I have had a full life and am at peace with how things are. Please be at peace for me, too.
Love you all. – March 17, 2023