ARTIFICIAL Intelligence (AI) is more than just a catchphrase within the Malaysian landscape.
At its core, AI serves as a practical tool for change, propelling economic recovery, innovation and bridging the digital divide in our nation.
By focusing on pragmatic applications of AI through business processes that are firmly grounded in our unique socio-economic context, Malaysian businesses stand to gain a competitive edge and contribute to the national vision.
The Malaysian government's vision of AI as a catalyst for economic recovery and innovation is noteworthy. The Malaysia Artificial Intelligence Roadmap 2021-2025 (AI-Rmap) and the Malaysian Digital Economy Blueprint (MDEB) exemplify this commitment to embedding AI across sectors.
These strategic initiatives not only enhance productivity but also attract international investments, positioning Malaysia as a regional leader in the field of AI.
Digital labour – one of the pillars of AI application – resonates with this vision. In fact, the purpose of AI is to augment human intelligence. At IBM, we believe AI should make all of us better at our jobs and that AI should augment – not replace – human decision-making.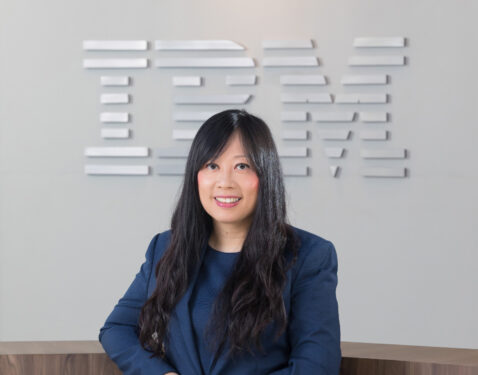 Our technology is designed to enhance and extend human capability and potential. We think that automation can help free up IT and business employees to take on tasks that are uniquely human.
By automating complex or repetitive tasks, AI offers a pathway to higher job satisfaction, lower attrition rates, and enhanced customer service in a variety of industries.
AI offerings
This not only aligns with the MDEB's vision of digital empowerment but also contributes to the National Industrial Revolution 4.0 (4IR) Policy's target of a 30% output increase by 2030.
AI's potential to streamline operations and increase productivity is invaluable.
Solutions like IBM WatsonX, which enables the automation of repetitive tasks, align perfectly with the government's drive towards increased digitalisation under the MyDIGITAL framework.
WatsonX is a new AI and data platform that is designed with the three critical elements of an AI strategy in mind. It empowers enterprises to scale and accelerate the impact of AI across the business, leveraging data wherever it resides.
IBM software products are embedding WatsonX capabilities across digital labour, IT automation, security, sustainability, and application modernisation to help unlock new levels of productivity, performance and speed for greater business value for organisations.
Furthermore, the implementation of AI in the realm of application modernisation and sustainability aligns seamlessly with the government's AI-Rmap and MDEB initiatives. By fostering enterprise-wide integrations and promoting sustainable innovation, AI can significantly contribute to Malaysia's vision of a digitally empowered and sustainable future.
In essence, AI is a transformative force with limitless potential for Malaysia.
As we navigate our digital journey, it is crucial that we translate the opportunities AI presents into meaningful action, harnessing it to drive economic recovery, bridge the digital divide and foster sustainable growth.
With our government's proactive policies and initiatives, we are well on our way to making Malaysia a regional leader in AI. The future of AI in Malaysia looks promising indeed.
Let's put AI to work, and, together, create a better Malaysia. – June 29, 2023
Catherine Lian is IBM Malaysia managing director and executive technology leader.
The views expressed are solely of the author and do not necessarily reflect those of Focus Malaysia.