KEDAH PAS Youth has hit out at Pakatan Harapan (PH) for putting in the backburner the 17th promise in its 15th General Election (GE15) manifesto – an assurance of the freedom of media and expression.
Citing Communications and Digital Minister Fahmi Fadzil who recently 'threatened' his viewers during a TikTok live session with police action for posting comments critical of him and the current government, its chief Nasrun Othman described such practice as a common ground in that "when PH makes a promise, it must be broken".
"The PH-BN government has openly tied the hands and feet of the opposition and the people so much so that people with different views are directly threatened," he lambasted in a recent post on the National PAS Facebook page.
For context, Fahmi who is also the Pantai MP was quoted by MalaysiaNow as having uttered the following reaction when faced with an avalanche of comments mocking him and questioning many of the unity government's policies.
"All of you who participate in my live sessions and make (undesirable) statements like this are being monitored by the authorities. Don't get upset with me if there is a call or a radio car outside of your house. We are monitoring, so behave yourself."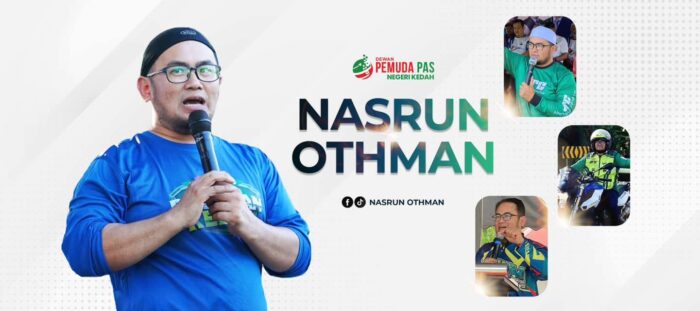 While agreeing that freedom of speech has its limitation, Nasrun stressed that what is being disputed is the injustice on the part of the government in managing this matter.
"From the beginning of the PH-BN administration, social media users who criticised the government were blocked and subjected to various actions," he lamented.
"The opposition, meanwhile, was slandered with various baseless accusations to the extent of being hauled to court. Even media practitioners are also pressured in that news about economic projection by analysts is accused as slander made by journalists."
According to Nasrun, there are countless people, especially the young, who have been summoned to the police station for criticising the government.
"But for some reason, the government seems to turn a blind eye and deaf ear when members of its own 'tribe' violate the limits of freedom of speech," he chided. "Where was the government's stance and firm action when (DAP chairman) Lim Guan Eng made a 3R (race, religion and royalty) provocative speech that was clearly intentionally spreading Islamophobia?
"Where was Fahmi when the Shah Alam PKR's deputy chief made a racist statement by calling PSM the 'Indian Estate Party'?"
Added Nasrun: "The most insulting thing is when the Communications and Digital Minister himself made defamatory remarks in his election campaign speech. The people will not be silent. Their voices will be reflected in the ballot papers during the upcoming state polls." – July 17, 2023