MALAYSIANS were once aghast with 'soft-spoken' Datuk Seri Ismail Sabri Yaakob who holds the record of the premier with the shortest stint (15 months) for conspiring with his feisty UMNO boss Datuk Seri Ahmad Zahid Hamidi to orchestrate the dissolution of Parliament which eventually paved way for the 15th General Election (GE15) on Nov 19 last year.
Even as Malaysians cannot forgive the duo as conspirators in the staging of a national poll at the peak of the monsoon season, Zahid has ironically found himself in the good books of Prime Minister Datuk Seri Anwar Ibrahim while fate has probably dealt the Bera MP a cruel blow as he found himself drifting aimlessly in the political sphere.
Henceforth, the decision by Ismail Sabri not to defend his UMNO vice-president (VP) post in the party's upcoming election next month has set tongues wagging among political observers that this could be the beginning of the end of his political career at the top level.
"His action shows that he is either not ready to fight for the post or is prepared to lose," political analyst Azmi Hassan of Akademi Nusantara told Free Malaysia Today (FMT).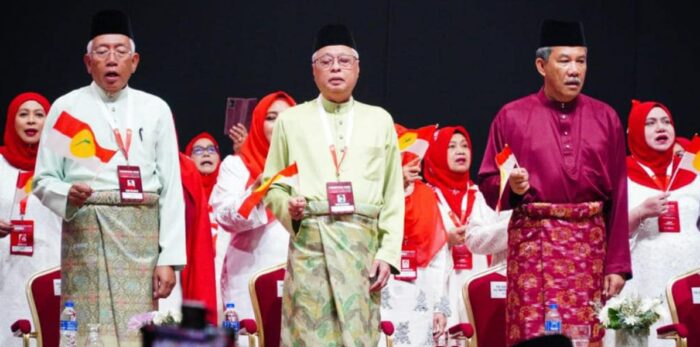 In fact, by staying out of the VP race, the first-ever former Opposition leader to become PM could be hinting that he neither has confidence in himself nor in his UMNO faction which is opposed to Zahid who is now the country's second most powerful person after Anwar.
Ismail, 63, has held the position of UMNO vice-president since 2018.
"If the anti-Zahid group fills up most of the important positions in UMNO after the (party) elections, I don't think they will give Ismail another chance. They will be disappointed with his decision which is akin to abandoning the anti-Zahid fight," deduced Azmi.
While Ismail Sabri has never publicly opposed Zahid, he has been critical of UMNO's recent disciplinary action to expel its former Youth chief Khairy Jamaluddin as well as to suspend Sembrong MP and former Defence Minister Datuk Seri Hishammuddin Hussein and former party information chief Shahril Hamdan.
Even then, Zahid has consolidated his position in the party with delegates at the UMNO 2022 general assembly last month voted in favour of a no-contest for the two top posts of president and deputy president.
Elsewhere, political analyst Datuk Ooi Kee Beng of Penang Institute is of the view that Ismail Sabri no longer seems to be very interested in pursuing his political career any further after having reached his peak when he unexpectedly became the PM after Tan Sri Muhyiddin Yassin stepped down in August 2021.
Ong further noted that he suspects the first and only Malaysian PM who is not the highest in rank in a political party has become "hugely diminished" in significance in the new political scenario after Anwar's coalition government was formed.
"To stay on in a leadership position, he would have to stand for something inspiring, positive and exciting," the executive director of Penang Institute told FMT.
"He does not, and his stepping aside bodes well for younger hopefuls in UMNO." – Feb 27, 2023