WHILE the rest of Asia expressed pride that former colonial master Britain has, for the first time in its history, made an individual of colour its Prime Minister, the little-known Malaysian Consultative Council for Islamic Organisations (MAPIM) begs to differ, strongly rejecting and condemning the Indian-origin leader. 
Whether this is a case of not minding one's own business or otherwise, its president Mohd Azmi Abdul Hamid claimed that Sunak was known for declaring his support for Israel where he previously called Jerusalem a historic capital while also vowing to fight the anti-Zionist "Boycott, Divestment and Sanctions (BDS)" movement. 
He further said that he was not surprised by Sunak's declaration as a friend of the UK's Jewish community because whoever sits in the PM's chair would only be supported if the position of backing Israel is fully embraced. 
"Declaring his unwavering support for Israel in his first few days of office is signalling that the UK will be in confrontation with the Muslims both within the UK and the world," opined Mohd Azmi in a statement. "His declaration of war against BDS and anti-semitism depicts his readiness to become a to become a puppet prime minister for the Zionist Israel." 
Sometimes, it is mind-boggling that Malaysians can be so narrow-minded by viewing every Israeli or people with Jewish ethnicity or ancestry with so much hatred even though these people have no link whatsoever to the devastation inflicted on Palestine or the suffering endured by Palestinians.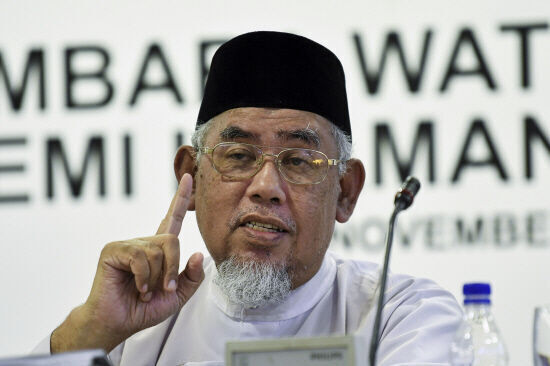 In fact, it is a matter of grave concern to peace-loving multi-ethnical Malaysians that Mohd Azmi or MAPIM is advocating violence by rallying the global Muslim brotherhood to rise and stand up against Sunak whom he labelled a "fascist PM". 
"We remind Sunak that he is playing with fire in his premiership," Mohd Azmi pointed out. "We demand that any policies that he will pursue in crystallising the recognition of Jerusalem as the capital of Israel must be opposed in the strongest terms." 
On one hand, one really wonders if Sunak himself or his Tory comrades would ever lend an ear to MAPIM's condemnation of their newly appointed PM who himself is very preoccupied with mending the big hole in Britain's economy. 
On another hand, whether MAPIM is barking up the wrong tree or otherwise, perhaps the body should detail out its rejection of Sunak to Wisma Putra (Foreign Ministry) officially while making its stance clear if it proposes that Malaysia should boycott the UK in its entirety or just the British PM. 
Nobody knows for sure if Wisma Putra will be keen to even listen to the concerns raised by MAPIM although it has to be borne in mind that the name of "Rishi Sunak" could echo as a campaign material for the forthcoming 15th General Election (GE15) on Nov 19.  
After all, caretaker PM Datuk Seri Ismail Sabri Yaakob has personally conveyed his heartfelt congratulation to Sunak – in Malaysia's very own national language – on the occasion of him becoming the UK's new PM on Oct 25. 
Wouldn't that mean that MAPIM is going against Ismail Sabri holding Malaysia's diplomatic ties with the UK in high esteem?   
Ismail Sabri has tweeted that he looked forward to working closely with Sunak to deepen Malaysia and UK's relations.  
"With your able stewardship, I am confident that this existing partnership will grow stronger," he pointed out. In an official letter posted on Twitter, Ismail Sabri said he was happy with the achievements of both countries. – Oct 28, 2022