ELECTRONICS manufacturing services (EMS) provider Betamek Bhd soared one-fold to RM1 on its debut on the ACE Market of Bursa Malaysia today (Oct 26) before paring its gains by half to close 74.5 sen at the mid-day trading break.
Speculation was rife although it is just market rumour that the counter spearheaded by Mirzan Mahathir, the eldest son of two-time premier Tun Dr Mahathir Mohamad, was utilised as a fund-raising platform for Parti Pejuang Tanah Air which was founded by his father and helmed by his younger sibling Datuk Seri Mukhriz Mahathir.
This, according to a market observer, has led to syndicates capitalising on the occasion to orchestrate a pump and dump exercise which explained the sharp rise of Betamek's share price prior to a sharp consolidation at its lunch break close.
The Rawang (Selangor)-headquartered Betamek had earlier made a strong debut at 61.5 sen or 23% premium over its initial public offering (IPO) price of 50 sen.
By having ended its mid-day trading at 74.5 sen, Betamek has risen 49% over its offer price in addition to being the day's most active traded stock with 174.58 million shares exchanged hands to give the company a market capitalisation of RM335 mil.
Recall that under the listing exercise, Betamek has issued 67.5 million new shares which represent 15.0% of the company's enlarged share capital.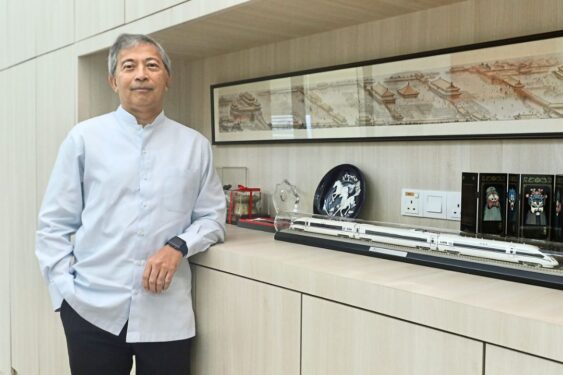 Of the 67.5 million new shares, 22.5 million new shares are made available to the Malaysian public via balloting; 13.5 million new shares for its eligible directors, employees and individuals who have contributed to the success of Betamek Group under Pink Form Allocations while the remaining 31. 5 million new shares are earmarked for private placement to selected investors.
In conjunction with its listing exercise, the apolitical Mirzan expects Betamek to be well-positioned to benefit from the upswing in the automotive industry with the automotive supply chain continuing to improve.
The company which provides one-stop EMS solutions to automotive makers is optimistic that the demand for its vehicle audio visual (AV) products and vehicle accessories will continue to grow given its major customer PERODUA continues to see rising demand for its vehicles.
The second national automobile manufacturer recently announced its 3Q 2022 sales of 69,011 vehicles or a 5% rise from 65,719 units in 2Q 2022. On year-to-date comparison, sales rose by 64.9% to 196,354 units from January to September 2022 compared with 119,093 units sold in the same period last year.
"We consider that there are still many untapped opportunities for product segments in relation to AdvanceDriver Assistance Systems (ADAS), entertainment and connectivity, Internet of Things (IoT) and accessories of vehicles," envisages Mirzan who is Betamek's managing director.
"We intend to focus on research and development (R&D) activities within these areas of end-product applications which involves the inter-networking of devices embedded with electronics, sensors, actuators and network connectivity."
He added: "The concept of inter-networking including Bluetooth, Wi-Fi, 4G, 5G and other future technologies are driving the automotive industry towards the design of new generation products." – Oct 26, 2022