PASIR Gudang PKR MP Hassan Abdul Karim has stepped in to vouch for 'under fire' Penang Deputy Chief Minister II Prof Ramasamy Palanisamy, pointing out that the latter has not raised any racial issue by addressing the justice of non-Malays in this country.
The former Parti Rakyat Malaysia (PRM) president further defended the Perai state assemblyman in that he was only calling for a reform "as opposed to revolutionising Malaysia's public service sector so that it looks fairer and more balanced for a Madani (civilised) nation like Malaysia".
"It is a fact and not an accusation that currently 90% of the country's 1.2 million civil servants are Malays. The dominance is quite large. This is the issue for Dr Ramasamy," justified Hassan who is now a PKR member in a Facebook post.
"Malaysia is a multi-racial, multi-cultural and multi-religious country. The writer has known Dr Ramasamy for a long time since he was a university lecturer. His good intention is to bring this issue to the attention of PM Anwar.'
Hassan further appealed for Ramasamy to be respected for he is after all a supporter of the reform agenda championed by Anwar.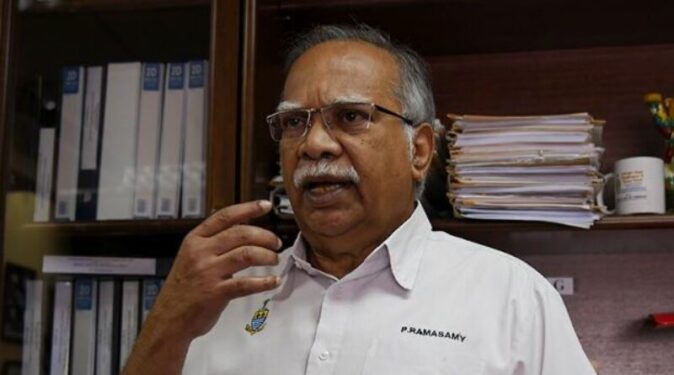 "Do not because he dares to speak and speak out loud, we ask him to be sacked and removed from his position," the two-term Pasir Gudang MP pointed out. "In this regard, PM Anwar's attitude should be commended when he defended Ramasamy's right to speak."
Yesterday (Feb 13), Anwar downplayed a call for him to break the Malay monopoly in civil service by describing Ramasamy's opinion as "merely a personal view" and that PH component DAP does not share Ramasamy's view.
Anwar added that the views of Ramasamy would not simply influence DAP or the government's decisions on policies.
"I don't think in this area there is a problem, but we will not stop people from speaking up or offering views," he told the media after lunching the Housewife Social Security Scheme and MyFutureJobs 2023 Career Carnival in Kuala Lumpur. "They can (offer views) but it will not influence DAP or the government."
Meanwhile, DAP secretary-general Anthony Loke Siew Fook yesterday (Feb 12) thanked the party's allies over their calls for action to be taken against Ramasamy but stressed that DAP has its own way of handling issues while hinting that Ramasamy would be dealt with through the party's internal channel and with its own approaches.
Dismissing claims that race is the determining factor in hiring or promoting civil servants, the Congress of Unions of Employees in the Public and Civil Services (CUEPACS) has maintained that the recruitment and appointment of public service staff is based on merit.
"The Public Services Commission (SPA) has never stipulated that the recruitment of civil servants must meet any quota, including those involving certain religions, races, ethnicities or states," its president Datuk Adnan Mat clarified in a media statement. "On the contrary, it depends on the individual's own wishes, interests and inclinations." – Feb 13, 2023