IN THE last week, netizens were quick to react to a public performance by a group of belly dancers in the popular shopping haven of Bukit Bintang.
The matters seem to have been resolved as the authorities have shut down the shop that commissioned the dancers as they were foreigners who did not have the necessary paperwork to run a business.
But the deeper underlying issue is how this performance have sparked outrage with sensationalist headlines in local media labelling the dancers as being "partially nude". Many netizens have complained that such a performance was entirely inappropriate for a Muslim country, sparking again the sensitive issue of what is permissible dress code in this country.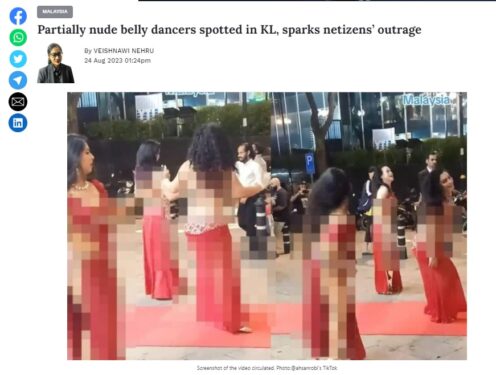 While this may be an extreme example, it is this prevailing mood of ultra-sensitiveness that has led to a whole slew of issues.
Ranging from security guards at government complexes acting as moral guardians in determining appropriate skirt lengths to a Kelantanese woman being fined for wearing shorts in her own business premises, the screeching voice of ultra-conservatives have become deafening.
It is this prevalent view that local mores are under attack from undesirable foreign influences that sees the Oscar ceremony being censored as actresses showing too much skin are pixelated, much like the images of the belly dancers were in Sinar Daily's coverage.
The question is when did Malaysians become such a prudish bunch? While the belly dancing performance may not have been appropriate for such a public domain, it is felt that current prevailing sentiment is allowing conservative elements to have the over-riding say in how Malaysians live.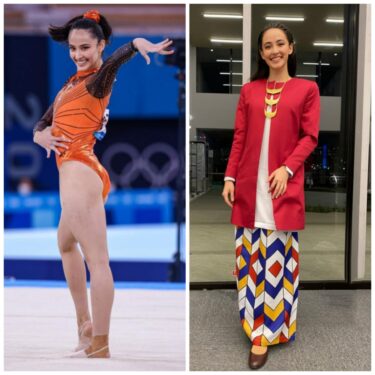 What next? Female athletes being censured for competing in attire deemed too revealing. Remember the furore over local gymnast Farah Ann Abdul Hadi's attire a few years back.
Instead of celebrating her success in the sporting arena, focus was on her leotards. Is this the society Malaysians want to be living in where everything is scrutinised under very narrow and dogmatic lens?
Is the Olympics going to be censored next? Or the ladies' event at Wimbledon which saw Ons Jabeur become the first Muslim player to reach the finals of this prestigious event?
There are far more important bread and butter issues affecting all Malaysians, not least the fragile state of the economy.
Everyone should also be asking how it is possible for foreigners to be operating a business so openly without the necessary documentation instead of harping on them hiring belly dancers to provide some entertainment. – Sept 1, 2023