HAVING a prime minister from PAS would "break up" Malaysia and pose a "nightmare scenario" for non-Muslims and non-Bumiputeras since such a leader would "not be a prime minister for all Malaysians but only for Muslims", said DAP chairman Lim Guan Eng.
Earlier this month, PAS vice-president Datuk Amar Nik Abdullah said the party's long-term goal is to have a majority in Parliament so that one of its federal lawmakers can become the prime minister.
He added that having a prime minister from PAS would "definitely outdo" its performance in three states that it currently governs, namely Kedah, Kelantan and Terengganu.
In a statement today, Lim provided six reasons to show how PAS was "unqualified" to hold the country's top office. They are:
Since PAS president Tan Sri Abdul Hadi Awang adopted a "hard-line anti-non-Muslim stance" by previously stating that non-Muslims should not hold senior Cabinet posts;
For blaming non-Muslims and non-Malays for "threatening" the political power of the Malays (even though all top Government positions are held by Malays or Muslims);
For "lying" that Pakatan Harapan was dominated by non-Muslims that are "anti-Islam and anti-Malay";
For "lying again" that Pakatan won the 14th General Elections (GE14) in 2018 through "treachery";
For labelling those encouraging the use of English as having a "colonial mindset; and
For "interfering" in non-Muslim cultural events by wanting to ban entertainment concerts and cultural festivals such as Oktoberfest and Bon Odori (even though there no religious ceremonies were held).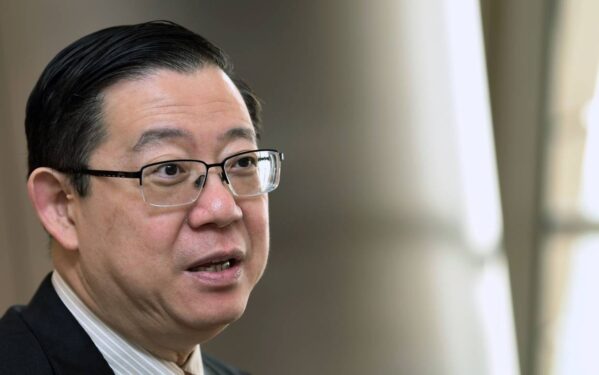 Lim also questioned why the non-Malay and non-Bumiputera parties and coalitions in the Government and who support Putrajaya have not publicly stated that they oppose having PAS in Government or the party's ambition to put one of their own as prime minister.
The former finance minister singled out political parties MCA and MIC as well as Gabungan Parti Sarawak (GPS) and Gabungan Rakyat Sabah (GRS), which govern Sarawak and Sabah, respectively.
"Doubling down on your racist, extremist tirade?"
Meanwhile, Lim took potshots at Hadi for appearing to double down on his "racist and extremist tirade" by refusing to withdraw his "false narrative" that non-Muslim and non-Bumiputeras are the "roots of corruption in Malaysia."
Lim was referring to a Facebook post by Hadi last month in which the Marang MP said the majority of groups who chase illicit gains and eventually control the economy and damage the country's politics are non-Muslims and non-Bumiputras.
After much public anger and police reports being lodged against Hadi over his inflammatory and unsubstantiated remarks, Bukit Aman's Classified Crime Investigation Department (CCID) opened an investigation on the matter.
Hadi was subsequently questioned at the federal police headquarters under Section 505 (c) of the Penal Code for issuing statements likely to incite the public and Section 233 of the Communications and Multimedia Act 1998 for improper use of network facilities or services.
"In his latest Facebook post, Hadi added that the unity of the Muslims must be prioritised, before the participation of the non-Muslims, who are not extreme," Lim noted.
"National unity should be the priority among all Malaysians regardless of race and religion, and not just putting Muslims first. (So), why has MCA, MIC, GPS and GRS kept an unholy silence and continue to support a racist and extremist PAS in Government?"
Lim alleged that PAS "relies on its extremism and racism" to "cover up its failure" to offer any solution for the country's economic problems and corruption challenges.
He also claimed that this is the reason why Kelantan has become the poorest state in Peninsular Malaysia after more than 30 years of PAS rule.
"Deprived of economic opportunities, the Kelantanese are forced to migrate to other states and Singapore to seek job opportunities, while Kelantan suffers from poor crisis management in floods and bad governance and cannot even provide clean piped water to its citizens," he added. – Sept 27, 2022
Main photo credit: Free Malaysia Today