PHARMANIAGA Bhd's Practice Note 17 (PN17) status does not affect its logistics arm's service in distributing medicines to the Health Ministry's (MOH) facilities, said Health Minister Dr Zaliha Mustafa.
"The ministry was made to understand that the PN17 status imposed on Pharmaniaga was due to accounting streamlining that had to be done according to the Malaysian Financial Reporting Standards (MFRS) and the practises of good governance," added Dr Zaliha in a written parliamentary reply to Bakri-Pakatan Harapan MP Tan Hong Ping yesterday (June 6)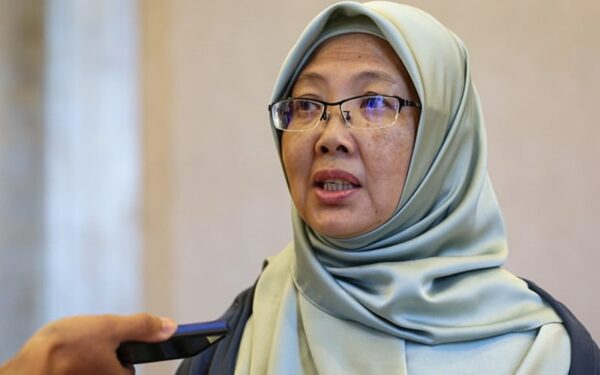 "The PN17 status is due to the allocation of the COVID-19 vaccine which was a slow-moving stock. Nevertheless, MOH understands that the PN17 status does not affect the operations of its subsidiary Pharmaniaga Logistics Sdn Bhd (PLSB) in conducting logistics activities and distributing medicines to MOH facilities nationwide."
Dr. Zaliha pointed out that Pharmaniaga Bhd is held directly and indirectly by the Armed Forces Fund Board, which is under the Defence Ministry.
Moreover, she stated that Pharmaniaga subsidiary PLSB has experience in medical product supply and logistics on par with international logistics organisations like DKSH Holdings Bhd and Zuellig Pharma.
"PLSB had successfully built logistics networks comprising Bumiputra and local entrepreneurs. The company also has the logistics capacity for cold chain products."
Dr Zaliha also claimed that PLSB delivered an "excellent" performance and met all of its obligations under the concession agreement with the government, including meeting the key performance indicator of over 98% by fulfilling orders within Peninsula Malaysia in 7 days and 10 days for Sabah and Sarawak.
According to her, the government had agreed with the proposal to give PLSB a fresh ten-year Medicines Supplies Logistics Service concession, given the company's performance. Under the concession, the company will manage the logistics and supply network for medicines to MOH facilities.
"MOH's facilities will not have to store an ample supply of medicines in their stores, as they will be able to source the needed supply within seven to 10 days. This requires the concessionaire to have a strong financial footing to ensure there is no disruption in supply."
Tan had inquired whether the ministry was willing to withdraw Pharmaniaga's monopoly on pharmaceutical concessions, considering the company's PN17 status and a net loss of RM664.39 mil in the fourth quarter that ended Dec 31, 2022.
On Feb 27, Pharmaniaga was admitted to the PN17 category on Bursa Malaysia.
The pharmaceutical business stated in a stock exchange filing that it had met the PN17 criteria based on its audited consolidated financial statements for the fiscal year ended Dec 31, 2022.
Pharmaniaga's net profit for the first quarter ended March 31, 2023, fell to RM2.65 mil from RM27.73 mil in the previous corresponding quarter.
Revenue declined 8.5% to RM880.45 mil from RM962.17 mil previously, owing mostly to reduced client demand in both the concession and Indonesia segments. – June 7, 2023
Main photo credit: Reuters