WHOEVER forms the next Federal Government after winning the 15th general election (GE15) must continue pursuing the agenda of healthcare reforms, said the Malaysian Medical Association (MMA).
Its president Dr Koh Kar Chai lauded Health Minister Khairy Jamaluddin for leading the charge for a health white paper, noting that "reforms of healthcare is a political landmine where many politicians fear to tread" and having a politician who is "willing to bite the bullet is hard to come by".
In acknowledging the country's ageing healthcare system and the failure of past attempts at reforming the system, Dr Koh said the white paper needed bipartisan support to ensure that it is accepted during its tabling in the next parliamentary session.
"Having a whole of society support needs no mention as the country will benefit from a reform of the healthcare system," he added.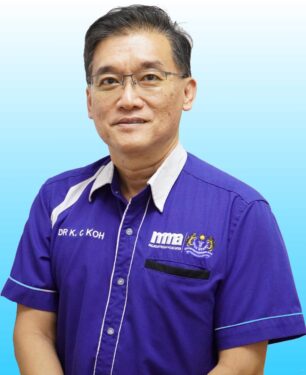 "We have been doing reasonably well all these years with a rather low healthcare spending, which is remarkable, but there have been glaring inadequacies which were exposed during the COVID-19 pandemic.
"The voices of demand for healthcare reforms must continue into the next government that will be voted in to avoid the failures seen with previous attempts to reform the Malaysian health system."
Expressing confidence that reforms to the current health system will see the light of day, Dr Koh said the voices of demand for a reform in healthcare must continue into the next government to avoid past failures seen in previous reform attempts.
"To rest on one's laurels even after the white paper has been tabled will see a failure in the push for reform," he noted.
Khairy recently outlined ambitious plans in the health white paper – aimed at reforming the country's health care system – that included setting new public health metrics, adopting a preventive health care approach, getting 10 million Malaysians to be healthy in 10 years, and implementing electronic medical records.
For this purpose, the Health Ministry has formed a 13-member health white paper advisory council to contribute ideas, recommendations and advice to the ministry in the process of developing the white paper.
Co-chaired by ex-health minister Tan Sri Dr S. Subramaniam and former Employees Provident Fund (EPF) and Khazanah Nasional chief Tan Sri Shahril Ridza Ridzuan, the council also comprises individuals representing those with health, economic, academic and social experience. – Sept 9, 2022
Main pic credit: Galen Centre