DESPITE the significant increase in allocation for health under Budget 2023, it is arguably not a "game changer" for healthcare, says the Galen Centre for Health and Social Policy. 
In an effort to strengthen the capacity of public health services next year, the Government made the Health Ministry among the recipients of the largest allocation increase in next year's Budget, amounting to RM36.1 bil or 9.8% of the total RM369.34 bil.
The think tank's chief executive Azrul Mohd Khalib said in terms of allocation, Budget 2023's health allocation is 11.5% higher than this year's Budget allocation (RM36.1 bil) and is both the highest increase in percentage and absolute amounts in the past five years. 
But when the Budget 2023 document is reviewed, the breakdown for that allocation gives a "mixed impression of being part of a responsive Budget and business as usual," Azrul said in a statement.
Even so, the document does seek to begin to address long and teething institutional problems caused by previous underinvestments, such as aging infrastructure and retaining skilled healthcare workers, he said.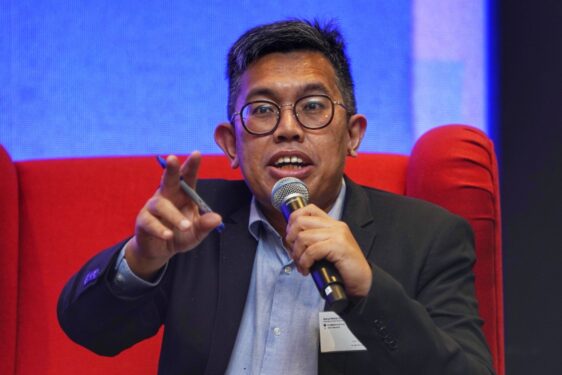 "There are positive elements that focus on investing in modernising Malaysia's healthcare infrastructure and services and increasing its capacity and coverage, especially in East Malaysia, and the resiliency to respond to issues such as mental health," Azrul said.
For instance, he said it is encouraging that although the Government has allocated RM1.8 bil towards the building of new hospitals, clinics and healthcare facilities, it provided RM420 mil towards the repair, maintenance and upgrading of existing structures as well.
This is noteworthy as, over the past five years, there have been several fires at aging facilities, including one in 2020 at the Sultanah Aminah Hospital in Johor, which saw six fatalities due to a fire in 2016. 
"Out of Malaysia's 156 public hospitals, 45 are over 100 years old," Azrul pointed out.
"No extra permanent positions for contract doctors?"
But while the Government wants to address the contract doctor issue by increasing the line item for contract recruitments, it does not seem to have increased permanent positions in Budget 2023, despite large increases in emoluments across the board. 
This is "obviously" intended to fund the promotion of existing staff and increase salaries to support the retention of skilled healthcare workers, he said. But, "what does not appear clearly is of concern".
As for the establishment of the National Centre of Excellence for Mental Health, Azrul said while it was a welcome move, it would have been better for the allocation to go fully towards investing in ensuring that Malaysia has more psychiatrists, psychologists and other mental health professionals for mental health. 
"We need to increase availability and coverage of mental health services, which currently are inadequate," he said. 
"We need more service providers, or at least means for people to access both public and private mental health services. This will require long-term investment and commitment."
Similarly, Azrul said despite Finance Minister Tengku Datuk Seri Zafrul Tengku Abdul Aziz recognising that Malaysia is still in a "pole position" among countries in the region with a high population who are obese or living with non-communicable diseases (NCDs), there seems to be "little" to address the situation.
"The National Health and Morbidity Survey (NHMS) 2019 highlighted that one in five people live with diabetes; three in 10 with hypertension; 3.4 mil currently live with at least two NCDs; and half of the adult population are either overweight or obese," he noted. 
"Yet allocations for health education and PekaB40 have been reduced while Agenda Nasional Malaysia Sihat was provided with RM16 mil," he said.
He also noted that although the Government is willing to give RM150 to kids regardless of household income under the Bantuan Awal Persekolahan (BAP) programme, it is still "unwilling" to introduce a nutritious food programme in schools for all children to address malnutrition among kids. 
"Stunting and obesity are both affecting a significant proportion of Malaysia's children, regardless of economic background.
"When are we going to invest in addressing the problem of childhood malnutrition?" he asked. – Oct 8, 2022

Main photo credit: Reuters