THE brouhaha that refugee rights activist Heidy Quah would be charged at the Cyber Crimes Court this morning only for the decision to be overturned at the eleventh hour best depicts the sorry state of a new government yet human rights defenders are still being prosecuted for speaking the truth.
For context, founder of the Refuge for the Refugees was supposed to be charged under Section 233(1)(a) of the Communications and Multimedia Act 1998 for using the internet with intention to offend and annoy following a Facebook (FB) post she made in 2020 where she spoke out against the alleged mistreatment of refugees at Immigration detention centres at the height of the COVID-19 pandemic.
But at 8.45pm yesterday evening (Feb 14), she posted on her FB page that she had just received a call from the investigating officer informing her that she no longer need to go to the court today to be charged.
"I am not sure what caused the change in mind – public pressure, our letters of appeals or the different leaders within the government that have worked hard for a New Malaysia and want to do things right," Quah penned on her FB page.
"Either way, I am thankful but still cautiously optimistic. I hope that this is once and for all, and I will no longer be charged.
"Thank you everyone who have stood in solidarity. Thank you, leaders – you know who you are – for doing your best to care for the rakyat while balancing your portfolios in government and holding counterparts accountable to doing things right."
Quah, 29, who is best remembers for being a recipient of the Queen's Young Leaders Award by Queen Elizabeth II in 2017 has described as "utterly ridiculous" the very fact that "the new government condoning what the old government is doing by silencing legitimate criticisms against the government"."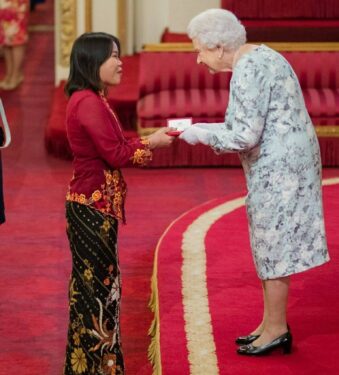 "Not only that this re-charge is harassment against myself and the communities I serve. The time, energy and resources spent battling a case that is systematically flawed, unfair, and unjust once again takes away precious time and resources on the ground to do meaningful and impactful work," she lamented.
"Not only is freedom of speech and expression a basic human right (as promised in Article 10 of our Federal Constitution) but having an individual pinned down for sharing the realities on the ground is state-sponsored violence against women."
Added the South East Asia Women of the Future Award winner in 2020: "We have progressed so far as a nation and re-charging me would once again put us on international news for the wrong reasons."
To recap, Quah had already been charged with a similar offence over the same FB post in which she shared her experience in helping a woman who struggled to care for her baby at an Immigration detention centre. Her article also exposed allegedly horrific conditions of the Immigration detention cells.
However, Sessions Court judge Edwin Paramjothy had on April 25 last year ordered a discharge not amounting to an acquittal (DNAA) n the case after the court found that the charge was not in compliance with Sections 152 to 154 of the Criminal Procedure Code which stipulates that the form of charge, particulars as to time, place, person, and the manner of the offence committed must be stated.
Summing up her ordeal, the Damansara Jaya-born accounting and finance graduate called on Prime Minister Datuk Seri Anwar Ibrahim's unity government to reform Section 233 of the law by passing "a strong whistleblowers act".
"It's time that we investigate allegations not whistleblowers," she added. – Feb 15, 2023