WHILE the FBM KLCI has done well in 3Q 2023 by emerging the best performer in ASEAN-5, weak external demand and subpar recovery in China despite its re-opening post the COVID-19 pandemic is expected to take a toll on Malaysia's 2023 gross domestic product (GDP) achievement.
Against such backdrop, Hong Leong Investment Bank (HLIB) Research has retained its 2023 GDP forecast at +3.8% year-on-year (yoy) which is below the official range of 4% to 5% –
"For 2024, we introduce our preliminary GDP forecast at +4.8%. On inflation, we continue to expect CPI (consumer price index) to moderate to +2.8% in 2023 (2022: +3.3%) and ease further to +2.5% in 2024 (pencilled in small subsidy rationalisation impact)," projected the research house in an economic and market strategy note.
"While we envision BNM (Bank Negara Malaysia) to stay pat for the remainder of 2023, we project OPR (overnight policy rate) to further normalise upwards to 3.25% (+25bp) in 2024 following expectations of better growth momentum."
Stock market-wise, Bursa Malaysia is still lagging on a year-to-date (YTD) basis despite having outperformed in 3Q 2023. The FBM KLCI staged a commendable +4.9% recovery (+4.4% currency adjusted) thus far into 3Q 2023 (as of Sept 25), thus making it the best performer within ASEAN-5 (-1.9%).
"Bottom fishing aside, we reckon the reprieve was due to (i) revived investor sentiment from the unity government's strategic plans such as the Madani Economy and NETR (National Energy Transition Roadmap) and (ii) abating political risk premium post six state elections," opined HLIB Research.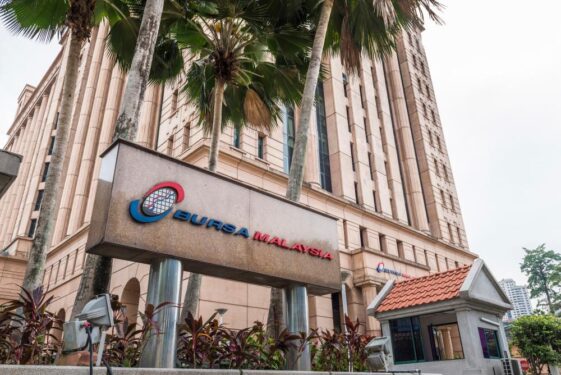 "Nevertheless, the FBM KLCI remains a laggard on a YTD basis at -9.3%, largely on ringgit weakness (ex.currency: -3.5%) vs ASEAN-5's -6.0%."
With regard to Budget 2024 which is scheduled to be tabled in the Dewan Rakyat on Oct 13, HLIB Research expects fiscal deficit to consolidate further to -4.1% of GDP in 2024 (2023 target: -5.0%) – supported by a pick-up in GDP and absence of 1MDB bond re-payment (2023: US$3 bil).
"The government is expected to advance its targeted subsidy rationalisation plans which we think will focus on electricity and diesel – potentially saving RM20-RM25 bil (1.1-1.3% of GDP)," reckoned the research house.
"In this regard, the government will leverage on its PADU database (ready in January 2024) which will be used as a central reference for assistance targeting."
Though a "necessary pain", HLIB Research further opined that GST (goods and services tax) is unlikely to feature in Budget 2024 given cost of living concerns.
"Nevertheless, an expansion in revenue collection in 2024 is still expected via the capital gains tax (on unlisted shares) and digitalisation to enhance tax compliance with the IRB (Inland Revenue Board) is targeting 4,000 businesses with revenue exceeding RM100 mil for its new e-invoicing expected in June 2024," added the research house. – Sept 27, 2203