A UNIONIST has expressed shock over recent news that a former Royal Malaysian Air Force (RMAF) helicopter pilot who served for 25 years is getting a pension of just RM2,682 monthly. 
This means that Maj (R) Dr Nor Ibrahim Sulaiman, who fought communist terrorists in the 1970s and 1970s and retired as a major, is officially part of the bottom 40 income (B40) group. 
Malaysian Trades Union Congress (MTUC) Penang secretary K. Veeriah said the news, as reported by Bernama earlier this month, ought to prick the people's conscience as to how the nation takes care of its pensioners. 
"After serving the nation courageously in the defence of our country and then to be paid pittance for a pension is a gross injustice," he said in a statement.  
"And that may well be the predicament the vast majority of pensioners are facing – low pensions entrapping them in the B40 segment of society," he added. 
Calling on the Government to address the situation, Veeriah said MTUC Penang is of the view that a living wage for civil servants should be implemented so that there will be a corresponding enhancement of their pensions upon retirement.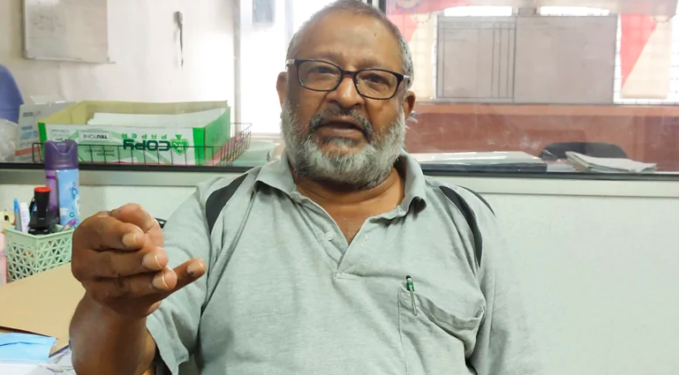 "In fact, the Congress of Unions of Employees in the Public and Civil Services (Cuepacs), the apex trade union organisation representing civil servants, has been demanding a comprehensive revision of salaries and related terms of service," he noted.  
"However, except for piecemeal handouts, the Government seems to have neglected its responsibility in such an important issue." 
Veeriah said the Government should also pay pensions based on their last drawn salary instead of calculating pensions at a reduced percentage of salaries.  
"Same cost of living factors" 
Pensioners too, he explained, face the same cost of living factors as serving civil servants and the population at large and as such, it would only be fair that they are paid equitable pensions in the circumstances.  
"After having served the Government for 30 years, a retiring civil servant would, as we are given to understand, be paid 60% of their last drawn basic pay," he said. 
"With such a drastic reduction of income, pensioners are financially handicapped to mitigate the constant increases in the cost of living. 
"Having regards to equity and good conscience, retiring civil servants ought to be paid a pension based on their last drawn gross salary and not on a reduced formula based on their basic salary." 
Finally, Veeriah said the Government should enhance the current annual pension adjustments of 2% for two reasons.  
"Firstly, it has remained stagnant for too long a time. More importantly, current inflationary trends have outpaced the 2% annual pension adjustments, thus requiring an upward revision of the said rate."
Veeriah noted that inflation in 2021 was at 2.5% while as of August 2022, it was at 4.7%.  
"Therefore, the Government is under a moral obligation to revise the annual pension adjustments to ensure that our pensioners are provided with an upward revision of their pensions to mitigate the rising cost of living." 
Veeriah further urged Putrajaya to disclose the number of pensioners who are classified as being in the B40 category so that the people can "appreciate the depth of the problem". – Oct 22, 2022