COMPANIES have realised that a digital transformation isn't "nice to have", but rather a "need to have" in order to remain competitive and viable in the future.
In order to thrive in this new digital landscape, businesses have been actively searching for the right technology solutions to upgrade their operations and have started to adopt cloud solutions.
According to the RightScale 2019 State of Cloud report, around 91% of businesses globally reported using a public cloud service, 72% said they would opt for a private cloud solution, and 69% selected a hybrid solution.
However, many small and medium-sized enterprises (SMEs) are still ill-prepared to make the switch to digitisation.
What are the barriers to cloud adoption in Malaysia?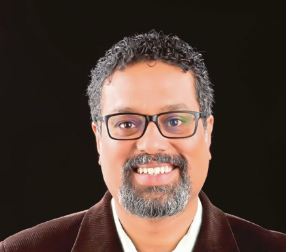 Although the benefits of adopting cloud solutions have been widely recognised, SMEs face numerous challenges such as limited financial and human resources, a lack of technical expertise, and insufficient data infrastructure to support their transition:
Existing data centre investments 
SMEs may be hesitant to invest in the infrastructure required for their transition, as the cost of switching from an existing data centre investment to a cloud-based solution can be extremely expensive.
Lack of technical expertise and skills
According to reports, 20% of Malaysian users are unaware of cloud computing.
This will add to their existing obstacles, as SMEs can find it difficult to adopt cloud technology due to a lack of technical expertise and skills needed for a successful transition.
To overcome this, companies like Searce can train existing technology professionals in cloud-based technologies, as well as provide consultation services to help companies transition to the cloud.
Many companies in Malaysia still believe that having a data centre on their premises is better and safer than leveraging the cloud.
Despite these companies' beliefs, it is actually more secure and reliable to host their data in the cloud than on their own premises. This is because cloud providers have better security measures, such as advanced firewalls, network segmentation, and encryption methods that can help protect the data stored on their servers.
What can cloud adoption offer companies?
Despite the challenges mentioned above, many businesses in Malaysia have realised the importance of cloud technology and how it can impact their business, including:
Cost efficiency
In the past, companies required a significant upfront investment in on-premises IT infrastructure and skilled employees. Cloud computing eliminates the need for upfront capital investment, allowing companies to instead pay as they go on a month-to-month basis, reducing their IT infrastructure costs by 36%.
Increased productivity through flexibility 
Cloud services are extremely adaptable and do not tie employees to a single location. Employees can access their data and applications from anywhere as long as they have an internet connection, making a company's workforce more adaptable. This increased flexibility allows businesses to increase their employees' satisfaction and productivity by allowing their employees to work anywhere.
Scalability 
Implementing the cloud will help businesses save as much money as possible while also enabling better, faster, and more efficient service deployment. Businesses can easily adjust the resources allocated to their operations on- demand as the market changes, so they can quickly respond to new opportunities.
Acceptance of cloud adoption in the public sector
Malaysia's public cloud market has already reached US$643.4 mil and now represents 3.63% of the nation's overall IT spending.
The government also took the first step towards cloud adoption by signing the Cloud Framework Agreement (CFA) with four cloud service providers (Google, AWS, Azure, and Telekom Malaysia) to provide guidance to government organisations on how to use the cloud.
The future of cloud adoption in Malaysia
Malaysia is set to become an important hub in the Asian cloud computing market due to its strategic location, young and tech-savvy population, and thriving economy. With the government's initiative to promote cloud adoption, companies in Malaysia should now recognise the opportunities that cloud technology can bring and start to explore how they can use it to their advantage. — March 4, 2023
Ravi Paul is the country head for Searce Malaysia. 
The views expressed are solely of the author and do not necessarily reflect those of Focus Malaysia.