YOU don't have to know rocket science to understand how DAP worked to get a landslide victory in the 15th General Election (GE15). It is without doubt that the majority of Chinese voted for DAP over MCA.
But there's more to check out. If one is observant, one would have noticed that DAP this time around didn't put Lim Guan Eng in the frontline battle at the party's ceramahs.
The reason is obvious – if DAP were to do so, this could pose a setback as many Chinese are not happy with the way Guan Eng had dealt with education issues surrounding UTAR (Universiti Tunku Abdul Rahman) and TAR UC (Tunku Abdul Rahman University College).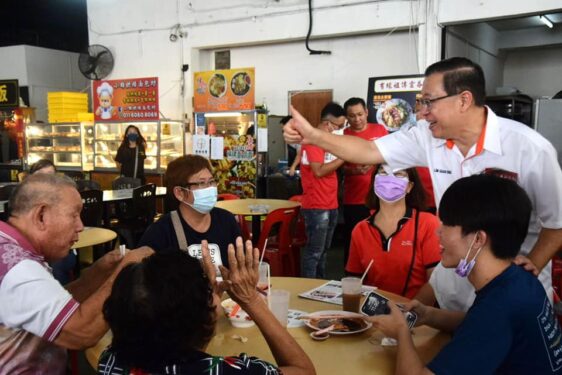 Guan Eng's chauvinistic approach also didn't bode well with the Malays who see him as "father of DAPig". So, a game changing approach was employed. DAP leveraged likeable leaders who are deemed moderates in the frontline such as the party's secretary-general Anthony Loke, Hannah Yeoh, Yeo Bee Yin, Gobind Singh and Steven Sim, to name a few.
They were all seen going around town-to-town and attracted tens of thousands of potential voters. The strategy of letting Guan Eng to focus only on his Bagan constituency worked to DAP's advantage. His firebrand approach was toned down in the eyes of the public. Even the vocal "Superman Hew" (Hew Kuan Yew) didn't hog the limelight like he used to be.
While Guan Eng still commands support in his battleground, his absence gave those who had been under the radar a chance to shine.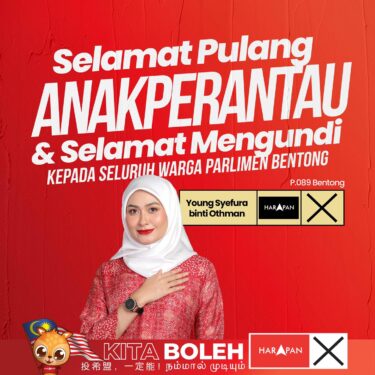 For the first time, DAP also fielded nine Malay candidates – the most number ever in its history. And it bore results. Three won. Young Shefura Othman dethroned MCA's former president Tan Sri Liow Tiong Lai in Bentong, Syerleena Abdul Rashid won in Bukit Bendera and Syahredzan Johan emerged triumphant in Bangi. In fact, DAP won with a lion's share of 40 seats out of Pakatan Harapan's 82 seats.
While some Malays fear DAP as another Singapore's PAP, fret not. The Chinese in Malaysia don't command the majority to become a potential Prime Minister (PM) or are they capable to govern Malaysia on their own. As a matter of fact, the Chinese only make up 22.6% of the entire population in Malaysia.
"Singapore 2" is not going to happen in Malaysia. In fact, some feel that DAP is a better representation than MCA in the Government as it is deemed to be more progressive, inclusive and has been successful in commanding the support of Chinese Malaysians.
Francis Yip is a fashionista and an award-winning writer and HRDF (Human Resource Development Fund)-accredited Trainer. He is also the CEO of Franciswriter Dot Com and guest lecturer in The One Academy.
The views expressed are solely of the author and do not necessarily reflect those of Focus Malaysia.