Letter to editor
FOLLOWING the Malaysian Anti-Corruption Commission's (MACC) decision to freeze the accounts of Bersatu recently, the party has made public its audited accounts for 2020 and 2021. The period coincided with the duration its party president Tan Sri Muhyiddin Yassin was Prime Minister, ie from March 2020 to August 2021.
Presumably, Bersatu's move was to portray the party as being above board as it was unafraid to disclose where its sources of incomes were from and how they were spent. It also jives with Bersatu's narrative that the unity government was using the MACC as a tool for political intimidation.
But a closer inspection of the published accounts has raised worrying questions. In 2020, the party received RM108,164,679 (RM108.1 mil) in "sponsorships and donations". The following year, the amount went up by about 36% to RM147,647,329 (RM147.65 mil).
As we know, 2020 and 2021 were the years when COVID-19 was at its peak. Many Malaysians succumbed to the disease while businesses were hard hit with many folding. It was a dire time – not just in terms of public health – but also economically. It wouldn't be a stretch to say that it was the worst crisis the country had ever faced.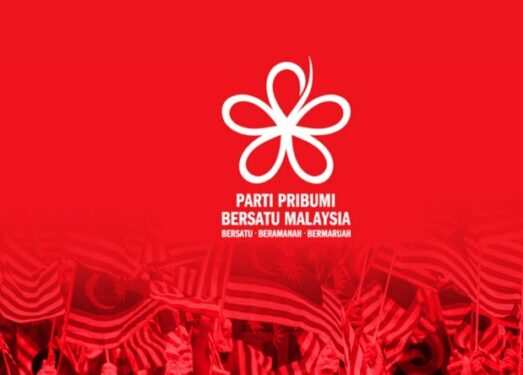 But for a ruling political party to receive such a substantial amount in its official accounts during the said period certainly raised eyebrows (more so, no records are available on whether unofficially, the party and its leaders received any more donations).
Until Bersatu makes public the identity of the donors and whether or not there was any quid pro quo arrangements, the public has the right to be sceptical.
Who were the donors and sponsors? Were they not hit by the pandemic? If they were businessmen, were their companies insulated from the pandemic and they did not lay off workers, cut their salaries or scaled down operations? Were they recipients of the Bersatu-led Government's largesse?
As we know, there is no such thing as a free lunch, much less a "feast" when many Malaysians were literally going to bed hungry during that period. Some had resorted to literally flying the white flag to raise awareness about their plights. Many had lost their jobs or saw their incomes slashed and making ends meet became a luxury.
While the Government had provided some relief in the form of direct cash aid or food baskets for the B40, a substantial amount still came from taxpayers themselves such as allowing EPF (Employees Provident Fund) contributors to withdraw their own savings or reduction in SOCSO contribution by employees.
Bersatu leaders may think that they were being bold by publishing its audited accounts. Far from it, the move only cast more aspersions on the party.
This is especially so in light of claims by the Prime Minister and Finance Minister Datuk Seri Anwar Ibrahim that there were lapses in government expenditure amounting to RM92.5 bil during the administration of Bersatu president Tan Sri Muhyiddin Yassin.
It didn't help that the cousin of Muhyiddin's son-in-law had recently been detained by the MACC over government procurement exercises relating to the various economic stimulus packages between 2020 and 2021.
Bersatu has a lot to answer for. It should worry about its own backyard and come clean over its finances before it starts thinking about wrestling back Putrajaya – whether through electoral – but more likely, given its track record, backdoor means.
Edwyn Soo
Puchong, Selangor
The views expressed are solely of the author and do not necessarily reflect those of Focus Malaysia.