KINERGY Advancement Bhd (formerly Kejuruteraan Asastera Bhd) has emerged as a pioneering force in championing the principles of environmental, social, and governance (ESG) by achieving an exceptional three out of four-star ESG rating for two consecutive years.
Interestingly, the leading one-stop energy & engineering solutions provider attributed its success to strategic collaboration with property developer Mah Sing Group Bhd and financial institution Alliance Bank Malaysia Bhd.
Kinergy further shared how it benefitted from a "transformative partnership" that stems from being one of the initial green vendors selected by Mah Sing.
The group was chosen to participate in Bursa Malaysia Centralised Sustainability Intelligence Platform (CSI) under Mah Sing's Supply Chain Sustainability Improvement Programme, hence making it among the early adopters in the CSI platform Early Adoption Programme.
Its participation in this transformative alliance began with the proactive adoption of the Bursa Malaysia's CSI by Alliance Bank and Mah Sing.
This platform eventually served as the catalyst that ignited a strategic partnership aimed at empowering supply chain participants, suppliers and vendors such as Kinergy to seamlessly integrate ESG practices into their operational frameworks.
Looking back at its transformative alliance journey, Kinergy's group managing director Datuk Lai Keng Onn reckoned how being appointed as Mah Sing's early adopters of its CSI platform represent a momentous milestone in the group's sustainability journey.
"We are honoured to be embarking on this value creation opportunity together as it perfectly aligns with our commitment to sustainable energy solutions," shared Lai who is also Kinergy's executive deputy chairman.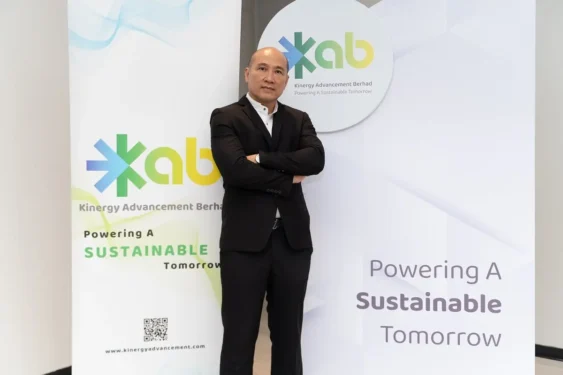 "We have made sustainability a cornerstone of our fundamental approach. Sustainability has been effortlessly woven into the structure of our core strategic blueprint.  Moreover, we have launched our inaugural ESG campaign which we intend to host annually as part of our commitment to encourage ESG engagement and communications at all levels."
In fact, Lai described Kinergy's positioning to be a comprehensive one-stop energy and engineering solutions provider as "a perfect alignment with the burgeoning ESG-oriented marketplace".
"We extend our profound gratitude to our esteemed collaborators, namely Bursa Malaysia, Mah Sing and Alliance Bank for their collective endeavours in facilitating the establishment of an integrated platform that propels our ESG-oriented trajectory in our overall business transformation plan," he added.
In essence, Kinergy's participation in the said innovative programme underscores its commitment to a sustainable future and its role in driving ESG practices within the industry.
The group remains dedicated to advancing sustainability performance across its business divisions and its transformative journey while actively supporting other businesses and industry players in embracing sustainable practices which will ultimately contribute to a more responsible and resilient business ecosystem.
At 10.40am, Kinergy was unchanged at 34.5 sen with 6.32 million shares traded, thus valuing the company at RM624 mil. – Sept 21, 2023