DRAGO Kos, the Organisation for Economic Co-operation and Development (OECD) chair for the Bribery and International Business Integrity Network working group, was spot on when he implied that to become global players, businesses have to develop their reputation as companies that practice zero corruption policy.
Attesting to this notion is Thumbprints Utd Sdn Bhd chairman Tam Wah Fiong, who shared how his company has grown over the past 23 years despite losing some major contracts which would have won if he had given in to demands for kickbacks.
He said that after having gone on the Zero Corruption trail, Thumbprints has managed to attract major clients from different parts of the world. For Tam, it is not just the sloganeering but a bold determination to tell people that his company would rather pay a fine than pay a bribe.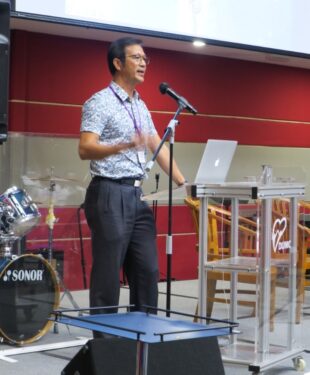 "In Malaysia, if you work at complying with all the laws, your company will develop its competence that will have you become a global player," he told a recent conference on business integrity organised by Coalition for Business Integrity (CBI).
The journey, however, was not easy. When he decided to embark on his company's Zero Corruption campaign in 1998, Tam faced a lot of challenges.
"It took two years to change the mindset of our own people," he said. "Our sales people reported that we could not compete with the other suppliers because they were willing to pay a bribe."
Leaving a word of encouragement to the audience, Tam said that although he and his staff had faced many challenges – including losing major contracts from multinationals – their business has been doing well over the past 23 years.
Boosted by his strong religious convictions, Tan said his company has gone a step further to carry out its own Zero Corruption campaign, which he hopes other companies will emulate.
"We have eight vehicles on the road every day, carrying banners with the slogan, 'Zero Corruption' to tell everyone to practise Zero Corruption," added Tam, who is also now a church pastor during weekends.
Another speaker, Sim Choo Kheng shared his own story being a victim of corruption himself.
When he first moved to Kuala Lumpur, he was surprised with the lack of integrity in his employers. "I found out that my direct superior was stealing money from the company," he said.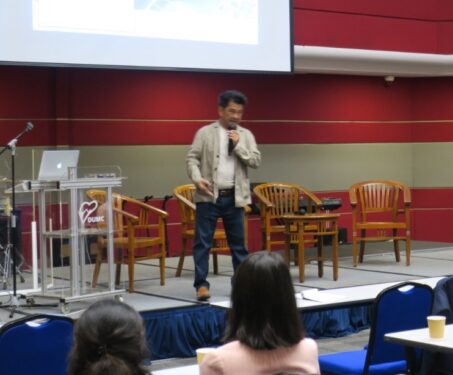 "After consulting my brother-in-law, I decided to report this to the company boss. To my horror, the next morning, my immediate superior came and shouted at me. I was literally chased out from the company," he recalled.
"However, I could not understand why my big boss did not stand up for me until 20 years later when I met his other partner who complained that both bosses were working together to steal money from the company."
Since then, Sim decided to set up his own business, Sim Leisure, which is now a global player in the fun business. It is a listed company in the United Arab Emirates (UAE) and on the Singapore SGX Catalist (since March 2019).
"It is not only when I become a big business player, but since I started my business – when we were very small – I have been fighting corruption," he insisted. "It is no doubt a lonely journey, but the country needs more people who are honest and has integrity."
Sim said that no economy can be built based on a corrupt business culture because graft deprives the best companies from winning and without them, their countries will not be able to compete in a borderless business world today.
Over the past 30 years, the Dubai-based Sim Leisure has successfully designed and completed theme park and water park projects in the Middle East, Europe and Asia.
Laguna Waterpark in Dubai, Yas Waterworld (Abu Dhabi), Lost Paradise of Dilmun (Bahrain), Legoland (Denmark and Malaysia), and Universal Studios (Singapore) are among its string of accomplishments. ESCAPE is Sim Leisure's self-designed and built outdoor adventure theme park and waterpark.
On his return to Malaysia, the founder and CEO of Sim Leisure Group Ltd found that the corruption culture in Malaysia has not changed. He was shocked that even in the tourism industry, corruption has become very serious.
"Tour operators, taxi drivers and even hotel staff are asking for kickback from tourist destination operators for recommending their outlets to tourists," he revealed. "For this reason, ESCAPE Penang adopts the slogan 'Scam-Free Tourist Destination' because I do not believe in giving kickbacks."
Using his own example, Sim said by virtue of his choosing to go corruption free, his company is among those that have become more competent globally. – May 23, 2022