MCA must quickly come to realisation that the Malaysian political landscape has changed drastically since the 14th General Election (GE14) when the party only won one single parliamentary seat of the 39 it contested courtesy of its president Datuk Seri Dr Wee Ka Siong in Ayer Hitam (Johor) with a slim majority.
Therefore, it becomes very embarrassing – and almost totally unaccepted by all layers of the Chinese community – that the party has been tight-lipped to demonstrate its stance in matters related to "the mother of all scandals" 1Malaysia Development Bhd (1MDB) saga which has impoverished Malaysia by RM50 bil.
Worst still – to rub salt into the already gangrened wound – MCA remains adamant to portray itself as UMNO's pet parrot, the most recent incident being that of Deputy Youth and Sports Minister Datuk Seri Ti Lian Ker who yesterday (Sept 22) asked Malaysians to be forgiving to the health condition of incarcerated ex-premier Datuk Seri Najib Razak.
Whether that is the MCA vice-president's own opinion or that he is actually speaking on the party's behalf is as good as anybody's guess but what is certain is – as rightly pointed out by DAP lawmaker Lim Lip Eng – whether the party will then be perceived as condoning corruption and stealing from the people.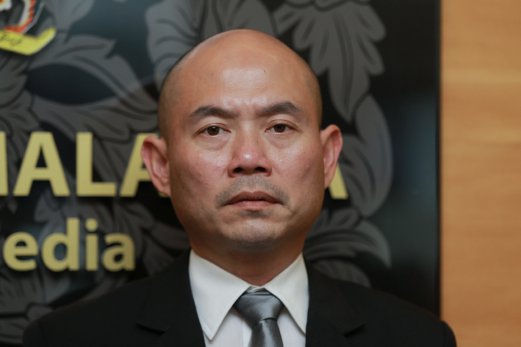 "How much stolen money from 1MDB has been given to MCA?" blasted the Kepong MP.
"It is said that 'justice is blind' because the legal system is objective and unbiased. Even the Chinese have a saying which can be translated as 'you reap what you have sown' and this is something that Ti has to learn. If justice can be mocked in the name of forgiveness and sympathy, then, people will no longer have confidence in our country's justice system."
Lim further stressed that forgiveness which is tied to a change of one's way of life, restitution and a sense of remorse "has not been exhibited by Najib".
"Sympathy cannot be shown to Najib until he has paid for his crime as a non-VIP convict," insisted the National DAP committee member. "I dare Ti to organise a petition to ask MCA members and the people to forgive Najib over his crimes."
For the record, the Raub (Pahang)-born Ti, 61, is a first-time parliamentarian who was sworn as the Dewan Negara senator on Aug 30, 2021. – Sept 23, 2022