GLOBAL economic slowdown. Recession. These words normally scare most of us out.  How can we plan our finances with all these uncertainties?
There is no way we can predict accurately when or the magnitude of the global economic slowdown/recession.
Economic and financial trajectory is highly unpredictable because new factors can come in from time to time to affect our economy. For instance, we currently have the China re-opening theme that comes into play.
How will the global economy be affected with China re-opening? Also, we are now observing a softer inflation number with inflation having peaked in 2022. This softer inflation number is still far from the US Fed's target of 2% inflation.
Since global economic slowdown/ recession is unpredictable, this also means that we have no control over it.
Instead of focusing on global economic trajectory (what we can't control), we can focus on financial education (what we can control). Financial education ultimately helps us in making sound financial decisions at different junctures of situations.
Learning to improve your finance knowledge not only makes you less vulnerable to financial fraud, but also helps you to achieve your life goals such as preparing for comfortable retirement, child education planning and others.
No two individuals are alike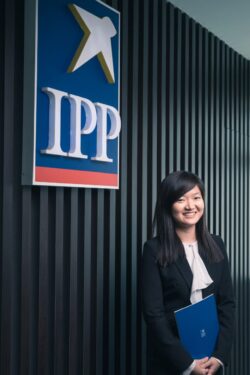 Many people are concerned about their investment for retirement planning and education planning since we are in a very volatile market. Question such as "should I keep invested or should I not invest" is one of commonly asked enquiries.
To help you to navigate through a volatile market while preparing funds towards your life goals, there is no one standard answer that fits all of us.
The reason is because each of us is unique in our situation with different aspirations, dreams, fear, financial background, risk profile, investment strategies, life goals and financial education, among others. Hence, there is no standard best solution to your financial enquiries. The best solution is the one that suits you the most.
A person with a high risk investment profile will invest differently than one with a lower risk profile.
Also, a person who is nearer to his/her retirement age will invest differently than one with a longer time horizon. Having dependents might also affect one's investment portfolio. All-in- all, there are too many factors to look into to find the best financial solution that suits you.
You can always learn financial education (provided you have time and interest to do so) to self-manage your own finances.
If your situation does not allow it, you can opt to seek professional help such as consulting a financial planner. A financial planner will be able to access your finances holistically, point out your blind spots, and assist you to close up gaps in your finances.
Sometimes, you could be heading in the incorrect direction while pursuing your financial goal. Having a financial planner by your side can realign your direction and bring you closer to your goal.
In summary, you can focus on what you control while managing your finances (actually it works for anything in life too). Since the timing and magnitude of the economic slowdown is not within your control, you can divert our focus in elevating our own financial literacy to navigate through uncertainties.
Alternatively, you can also hire financial planners to guide you in making sound financial decisions so that you can free up time to do things that matters to you such as spending time with family, building up your career or even spending time on your hobbies. — March 12, 2023
Kuah Soo Yee, CFP, is a licensed financial planner with IPPFA Sdn Bhd. She is also a certified member of Financial Planning Association of Malaysia (FPAM).
The views expressed are solely of the author and do not necessarily reflect those of Focus Malaysia.
Main photo credit: The World Economic Forum