A SOCIAL activist-cum-lawyer reckons that the move by Prime Minister Datuk Seri Anwar Ibrahim to commence defamation suits or lodging police reports against his critics is counter-productive when he can actually leverage the mass media's attention to clarify misapprehensions among the people.
Moreover, embarking on a legal action does not mean that what was uttered by the said critic is wrong, it suffices if Anwar issues his own statement highlighting what he considers false, so suggest Charles Hector who is a Temerloh (Pahang)-based human rights activist.
"A defamation suit, on the other hand, is decided by one judge or more if there are appeals …  honestly people may or may not believe or rely on court judgments," he penned on his latest blog.
"After all, Anwar himself contests the correctness of the various court judgements that found him convicted for corruption/abuse of power and sodomy. Note that the courts to date have not overturned Anwar's convictions on the corruption and sodomy charges."
Hector further lamented that defamation suits have become "tools of the rich and powerful" against ordinary individuals, non-governmental organisations (NGOs) and the media.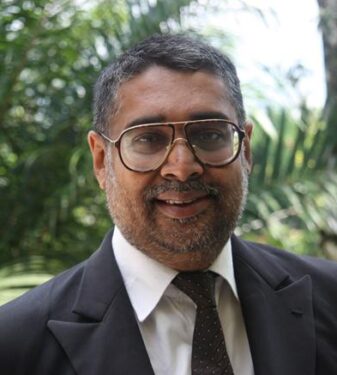 "It costs a lot (these days). About two decades ago, one law firm charged just RM70,000 for a consultation or RM100,000 or much more to handle a case which can drag on for long time," contended the co-founder of Malaysians Against Death Penalty & Torture (MADPET).
"Worse, Malaysian courts have been awarding large sums in damages and even cost. The above average ordinary Malaysians earns about RM2,000–RM3,000, and the risk of being sued and ending up paying a high damage and high-cost result is (itself) a deterrent to the exercising of one's freedom of expression and/or opinion."
Using the example of the legal suit brought about by Anwar against Perak PAS Commissioner Razman Zakaria, Hector defended the latter for resorting to settling the case by means of apologising and "retracting all the slander and accusations thrown at YB Anwar".
"Why so? Because he (Razman) simply has no capacity financially or otherwise to continue the fight in court," suggested Hector.
"This strategy of defamation suits has been used against people protesting certain corporations and/or their actions. The end result today is that in most media reports where workers are fighting for their rights or where there was an industrial accident, the name of the factory/company is simply not mentioned."
Added Hector: "Lynas (Australian rare-earths mining company) and many other companies have used defamation suits which is now called strategic lawsuits against public participation (SLAPP suits)." – July 16, 2023