HWGB Capital Sdn Bhd, a wholly owned subsidiary of Main Market-listed Ho Wah Genting Bhd, has today inked a memorandum of understanding (MOU) for the proposed acquisition of Advance Apotheke Sdn Bhd which primarily produces fragrances, beauty skincare and related products.
A filing with Bursa Malaysia shows that the proposed acquisition entails a 55% stake in Apotheke. Details of the acquisition price will be disclosed upon finalisation of the definitive agreement.
The acquisition comes strategically as the organic skincare market is experiencing robust growth, propelled by the rising demand for natural alternatives to conventional beauty products.
Health-conscious consumers have been driving this surge in demand amid heightened awareness of the environmental impact of the beauty industry and with governments implementing stricter regulations on synthetic and harmful ingredients.
As younger demographics prioritise sustainable brands and transparency, the global organic skincare market is expected to grow at a compound annual growth rate (CAGR) of 8.5% from 2022 to 2027, reaching an estimated value of US$25 bil by 2027.
The primary drivers of this growth are expected to be face care products but there is also significant potential in body care, hair care and specialised products targeting specific skin concerns. Brands that focus on product efficacy, ingredient transparency and sustainable practices are well-positioned to capitalise on this lucrative market segment.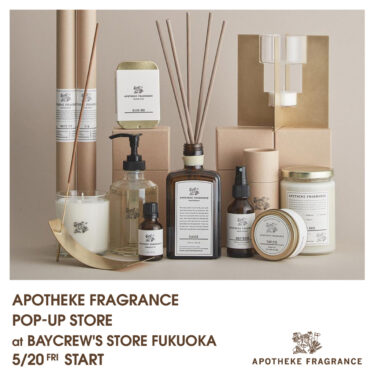 "This partnership represents a strategic alignment and an excellent opportunity to expand HWGB's footprint in the wellness sector," HWGB Capital pointed out in a statement.
"We believe that the combined expertise of HWGB and Apotheke will provide us with a strong foundation to grow and make a significant impact in the wellness industry by focusing on the organic skincare market."
Established in 2010, Apotheke is known for its wide array of high-quality fragrances and organic skincare products.
These products can be viewed on the website of Organic Lab which offers more information on some of the beauty and skincare products sold by Apotheke. Investors and potential customers are encouraged to visit the Organic Lab website (
"This collaboration with Apotheke expands our business horizons and aligns perfectly with our mission of consistently innovating and meeting market demands," noted HWGB Capital. "The wellness industry is ripe with potential, and with Apotheke's established brand presence in organic products, we see a bright future ahead."
At the close of today's market trading, Ho Wah Genting was unchanged at 30.5 sen with 562,300 shares traded, thus valuing the company at RM51 mil. – Aug 23, 2023