By: Sathish Govind
THE unity government can help the Malaysian economy turn the corner if it provides sufficient incentives to bolster agricultural production while addressing structural issues plaguing the agricultural sector at the re-tabling of Budget 2023 on Feb 24.
This will assist them by bringing the price of essential goods down, thus leaving them with more money to shore up their spending on other items and help kickstart the sluggish economy. It is estimated that 60% of Malaysia's food is imported.
In 2020, the country imported RM55.4 bil (US$12.67 bil) of foodstuffs. With the ringgit continually under downward pressure following headwinds that are beyond its control, this could lead to inflationary pressures and erode purchasing power.
It is paramount that government-linked companies (GLCs) which have other politically connected companies that have traditionally focused on the production of commodity crops, seriously venture into food production with state governments increasing their allocation of land for food production.
Incentives must be given to GLCs towards bringing that to fruition.
Another factor that can help bolster food production would be to get greater youth participation in the agricultural sector as it presents a huge opportunity to reduce youth unemployment, improve their livelihoods and help reduce the country's dependence on foreign labour aside from shoring up food security and increasing export which will contribute significantly to our gross domestic product (GDP).
All-encompassing agricultural strategies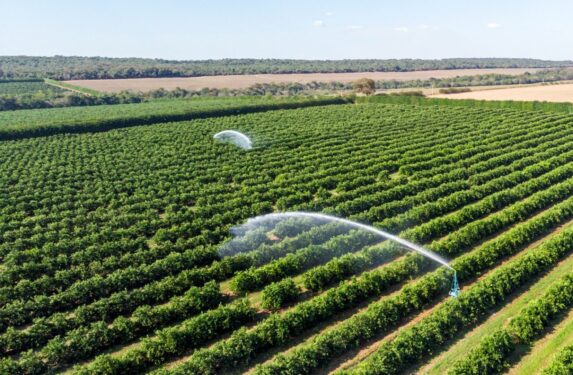 One way to encourage more youth participation in the sector while also increasing supply factors is to aggressively push for digitisation and smart farming, which will help reduce costs while increasing yields and income.
The use of big data, the use of internet-of-things (IOT) and automation to control and monitor the farming process from fertilisation to irrigation, which is combined with fertigation, to pesticide spraying and harvesting will also reduce wastage and leakages while enhancing the quality of output.
The budget should also provide youths with grants that will help them secure land for agricultural purposes, eliminate barriers to start-up capital, and ensure that there are training programmes to entice youths with disciplines in areas other than agriculture.
Increasing agricultural output and food production in the country would essentially bring down prices on foods that form the bulk of the average consumer expenditure. As a result, consumers would have more money to spend on other things, which would in turn boost consumer spending and private investment.
An increase in domestic investments and consumer spending would offset the tepid exports expected in 2023 following global headwinds that would not spare any country from the vagaries of the external environment.
Economists have already chimed in to say that sufficient emphasis must be placed on domestic investment and increasing consumer spending, both of which were imperative as Malaysia would have difficulty achieving growth momentum this year with exports already starting to soften from last year and being expected to weaken going into 1Q 2023.
Malaysia also needs to step up its game by attracting capital-intensive industries to the country, given that it is in competition with neighbouring countries to attract foreign direct investment (FDI).
If top-tier multinationals (MNCs) were to come to Malaysia, the country needs top-tier people and a critical mass talent pool that is sophisticatedly educated with engineering and scientific prowess to meet the needs of the MNCs.
Given Malaysia's lack of a talent pool, it is hoped that the re-tabled budget will ease conditions for attracting foreign talent while also bolstering local talent, with the necessary cascading effects on the overall economy.
This would facilitate Malaysia's quick transition from the middle-income trap that has been around for some time while halting the FDI decline compared to neighbouring countries such as Singapore, Indonesia and Vietnam.
Malaysia would be able to easily untangle the many other economic problems besieging it if the budget outlines incentives to turn around the agricultural sector and liberalise foreign talent.– Feb 15, 2023
Sathish Govind used to work in a think tank.
The views expressed are solely of the author and do not necessarily reflect those of Focus Malaysia.
Main photo credit: Deccan Herald