RETIRED DAP supremo may have a reason to lament that Indonesia which is deemed the most populous Muslim-majority country in the world is more open than Malaysia in espousing the concept of "unity in diversity".
In fact, the veteran lawmaker is full off praises for Indonesia President Joko "Jokowi" Widodo who not only extended their good wishes to the Chinese community in Indonesia – with Chinese New Year (CNY) observed as a public holiday in Indonesia – but even donned the traditional Chinese attire in conjunction with the lunar new year celebration.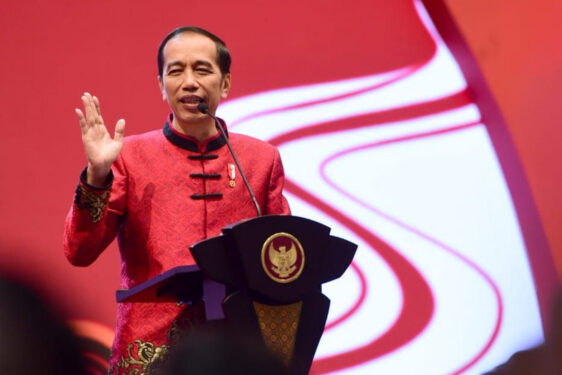 "If the Prime Minister (PM) of Malaysia had worn the traditional Chinese attire for Chinese New Year celebration in Malaysia, would he be accused for betraying the Malays in selling out to Chinese interests in Malaysia?" wondered Kit Siang in his latest blog.
"Or would he be commended for showing the way for world leaders to promote civilisational dialogue, understanding and harmony instead of civilisational conflicts?"
The 81-year-old former Iskandar Puteri MP was also impressed by the openness of the Indonesian Religious Affairs Minister Yaqut Cholil Qoumas who said that the CNY needs to be a momentum for self-introspection to evaluate the past and improve oneself.
"Let us make the Chinese New Year as a momentum to introspect ourselves, correct our past journey and plan the upcoming year," Kit Siang cited Yaqut as saying.
"He even pointed out that Confucius had said that if people could renew themselves, then they should ensure that their renewal was continuous. He also expressed hope that harmony could be realized to achieve an outstanding Indonesia."
The openness of Indonesia in recent times has certainly left Kit Siang pondering if Malaysia has anything to learn from the former in promoting global civilisational understanding and harmony instead of civilisational conflict?
In his joint Thaipusam-Chap Goh Mei message yesterday (Feb 5), Kit Siang has asserted that "nobody wants the Malays to become Chinese, Chinese to become Indians, Indians to become Dayaks or Dayaks to become Kadazans".
"Similarly, nobody wants the Muslims to become Buddhists, the Buddhists to become Hindus or the Hindus to become Christians. That will not be 'Unity in Diversity'!" he insisted.
"Malaysia is at the confluence of the four great civilisations of the world – Malay/Islamic, Chinese, Indian and Western – and Malaysians regardless of ethnicity, language, religion or culture must leverage on the values and virtues of the four great civilisations to re-build a first-rate world-class Malaysia."
"Can Malaysia promote civilisational dialogue, understanding and harmony in the global area instead of civilisational clashes?" asked Kit Siang. – Feb 6, 2023
Main pic credit: Steemit