A LEADING industry expert has commended the Malaysian government's heightened focus on cybersecurity in an increasingly digital society where cyberattacks are escalating in frequency and sophistication.
LGMS executive chairman Fong Choong Fook (pic below) commended the Malaysian government's escalated focus on cybersecurity amid an increasingly digitised society and mounting cyber threats.
"With the digital economy anticipated to contribute approximately 25.5% to Malaysia's GDP (gross domestic product) by 2025, a parallel focus on bolstering cybersecurity resources is not just appropriate but essential," Fong told FocusM.
Earlier this month, Prime Minister (PM) Datuk Seri Anwar Ibrahim said the Cabinet hopes to finalise very soon policies to streamline the national cybersecurity ecosystem.
This, according to the PM, showed that the unity government was serious in its commitment to address cyber security challenges. "I want to be unequivocal in saying that the unity government will not compromise the security of our cyberspace," added Anwar who is also the Finance Minister.
Fong opined that the proposed Cybersecurity Bill to establish explicit cyberspace rules, define responsibilities and provide enforceable mechanisms "could be a linchpin in crafting a more secure digital environment."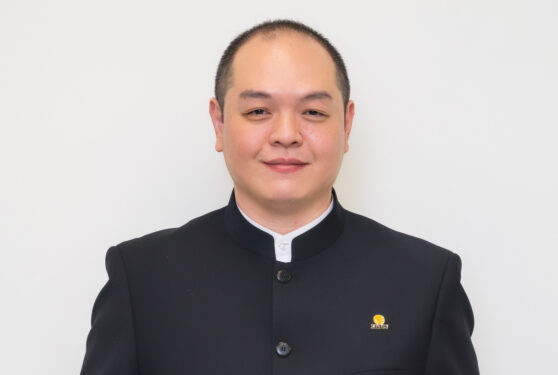 Discussing the National Cyber Security Agency's (NACSA) assigned role as the primary entity responsible for cybersecurity, Fong noted that positioning NACSA to report directly to the PM underscores the gravity and centralisation of the government's approach to cybersecurity.
"However, beyond declarations, it's crucial for the government to equip NACSA adequately, both in manpower and technical capacity."
Prevailing cyberthreat
Fong further emphasised the necessity for diverse stakeholder collaboration, urging the inclusion of other government agencies, private sector companies, academia and civil society. He also advocated engagement with international cybersecurity organisations and standard-setting bodies to align Malaysia's efforts with global best practices.
With cyber threats persistently evolving, Fong stressed the need for the government to adopt a proactive stance towards cybersecurity. "This involves adopting cutting-edge cybersecurity tools, investing in R&D (research & development) and regularly revising cybersecurity policies and infrastructure," he shared.
Moreover, there is also a growing need for widespread cybersecurity awareness and to educate the public and businesses about its importance and best practices.
According to independent research by LGMS, the cyberthreat landscape has been evolving at the same pace as digital transformation primarily because of its potential as a profitable venture for cybercriminals.
Fong underscored the alarming rise in ransomware cases and other forms of sophisticated and advanced cyber threats which are increasingly challenging to detect. "As digital transformation accelerates, cyber threats have become more sophisticated and elusive, posing significant risks to organisations," he revealed.
Henceforth, Fong urged businesses – regardless of size – to prioritise cybersecurity measures which include staying informed about the latest threats, implementing robust monitoring systems and fostering a cybersecurity-conscious culture.
"By adopting these proactive measures, organisations can bolster their resilience against cyber threats and safeguard their valuable digital assets," added Fong.
LGMS currently holds multiple industry credentials, including being the only PCI-accredited ASV and QSA in Malaysia. It has an ISO 17025 Accredited Penetration Testing Lab and is recognised by TÜV AUSTRIA Group for reliable and valid testing results.
LGMS is a member of the Centre for Internet Security and is the first Malaysian cyber security consultancy company certified by TÜV Nord in ISO/IEC 27001:2013.
The company also has partnerships with top cloud providers and has won international and local awards, including being recognised as the "Tech Excellence Award for Cybersecurity" by ASOCIO and labelled as Malaysia's "Cybersecurity Company of the Year" by Cybersecurity Malaysia.
Elsewhere, LGMS was also named a "leader" in strategic and technical security services by ISG alongside other major companies such as IBM, Accenture, KPMG, Deloitte and PWC. – July 21, 2023