IN CONJUNCTION with the unity government's maiden parliamentary session which will commence tomorrow (Feb 13) till end-March, retired DAP supremo Lim Kit Siang has mooted the introduction of Opposition Days in the Dewan Rakyat.
According to the 81-year-old veteran lawmaker, these are occasions where the Opposition will decide the Parliamentary business to be transacted.
"Much is expected of the 15th Parliament in its seven-week meeting. A provision of two days of Opposition Days for longer parliamentary meetings and a one-day Opposition Day for shorter parliamentary meetings can be considered," Kit Siang penned in his latest blog.
For the record, the Parliament had met for two days in December last year to elect the new Speaker and two Deputy Speakers as well as to pass a vote of confidence on Datuk Seri Anwar Ibrahim as Malaysia's 10th Prime Minister (PM).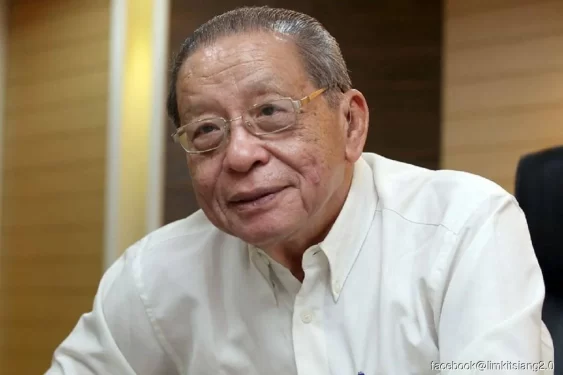 Delving into his expectation of the upcoming parliamentary session, the former Iskandar Puteri MP stressed the need for a parliamentary reform to enable the Dewan Rakyat to play its full role in the system of government as envisioned in the Federal Constitution, chiefly the doctrine of separation of powers among the Executive, Parliament and the Judiciary.
"As the Opposition leader has been given ministerial status, there should be a ministerial statement in Parliament as to why either Tan Sri Muhyiddin Yassin (Bersatu president) or Tan Sri Awang Hadi (PAS president) is not the Opposition leader," opined Kit Siang.
"Moreover, they have to state how they could aspire to the next PM if they are not prepared to undertake the responsibilities of an Opposition leader."
He also took a pot shot at Hadi by wondering if the Marang MP is prepared to repeat his allegations against the DAP in Parliament and substantiate his allegations of the party having propagated Islamophobia.
"Hadi had made a very serious allegation against the DAP outside Parliament – that the DAP  is anti-Malay, anti-Islam, communist, and promoting Islamophobia which reflect on the Malaysian Government and five state governments as DAP is part of the Malaysian Government and five state governments," remarked Kit Siang.
"Hadi was special envoy to the Middle East to two 'backdoor' PMs but he had never reported to the Organisation of Islamic Conference (OIC) Islamophobia Observatory which conducts a global and daily monitoring of Islamophobia that there is Islamophobia in Malaysia." – Feb 12, 2023
Main photo credit: Bernama