MAIN Market-listed construction and property group Ireka Corp Bhd has taken a significant stride into the energy sector with the inking of an unincorporated joint venture agreement by the group's wholly owned subsidiary Shoraka Power Sdn Bhd with E&H Energy Sdn Bhd (formerly Irama Sejahtera Sdn Bhd).
This pivotal collaboration is set to explore various energy-related businesses, primarily the supply of liquefied natural gas (LNG) to potential buyers and users across Malaysia.
"We are truly invigorated by our collaboration with E&H. This venture signifies a new chapter of innovation and growth for Ireka Corp and we are genuinely excited to see where this shared journey will take us," commented Ireka Corp's group managing director Datuk Mohd Hasnul Ismar Mohd Ismail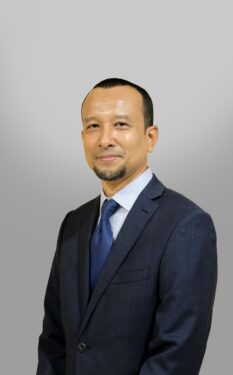 "Our collaboration with E&H represents more than just a strategic alliance; it's the convergence of shared visions and unmatched expertise which aims to re-shape the energy landscape of Malaysia."
E&H made a strategic shift from its legacy in audio system and audio electronics equipment to the energy sector in 2021. Under the globally acclaimed brand Exposure Electronics, the company has earned numerous international accolades.
In the LNG domain, E&H is focusing on LNG trading, LNG infrastructure, and virtual pipelines which are backed by secured supplies from internationally renowned LNG producers.
This partnership comes at a time when the Energy Commission of Malaysia has signalled the liberalisation of the domestic energy sector.
Capitalising on this shift, E&H and SPSB are actively pursuing LNG supply contracts from prominent industry players, including PETRONAS, independent power producers (IPPs) and other key industrial users.
At the end of today's market trading, Ireka Corp was unchanged at 51 sen with 118,400 shares traded, thus valuing the company at RM116 mil. – Aug 29, 2023