INCUMBENT Klang MP Charles Santiago has slammed the Election Commission (EC) for not answering his queries on flood mitigation preparations for the upcoming 15th General Elections (GE15), which will take place during the monsoon season.
In a statement today, Santiago said his office had sent an email to the EC last Monday (Oct 3) requesting details of their preparations and plan to deal with GE15 if there is a flood during the election period, including on polling day.
However, since his letter was not acknowledged let alone responded to, the DAP leader's service centre will be sending a follow-up letter today.
"This (the non-response by the EC) is irresponsible and arrogant given that severe floods and the inability to mitigate the consequences, such as ensuring safe voting and transporting of ballot boxes, could change the outcome of the election," Santiago said.
"Malaysians, especially senior citizens, need to be assured that all efforts have been made to ensure voting takes place in a safe environment."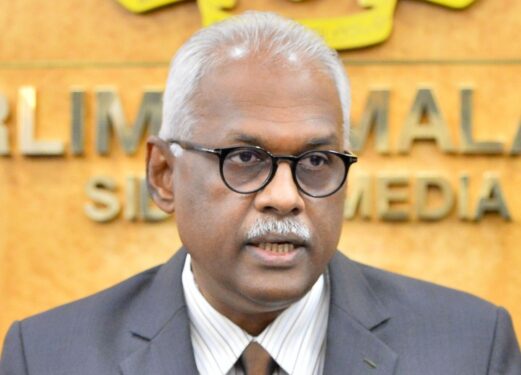 He explained that voters would be unable to go out to vote if their houses are flooded or roads closed due to high water levels, or out of fear that their houses might be flooded.
He also noted that more than 50% of Klang parliamentary voters were affected in the December 2021 floods, during which most schools and halls (that are usually designated as polling centres) were set up as temporary evacuation centres for flood victims.
"It's, therefore, crucial that the EC explains what would happen if schools have to be used as both an evacuation centre and a polling station."
"How will ballot boxes remain safe?"
Santiago also asked how the EC plans to ensure that the ballot boxes remain safe and not tampered with if transport vehicles are abandoned due to floods.
"How does the EC plan to deal with the situation of moving 1,300 Polling and Counting Agents (PACA) in the event of a flood?" he asked further. "Will the transparency of voting be affected due to this movement of personnel?
"The EC has an obligation to explain flood mitigation plans clearly to the rakyat – unless, of course, there is no such plan in the first place."
Given that Parliament has been dissolved and the country will go to the polls in the next few weeks, it is all the more important that the EC's plan be made public at once, he added.
Outgoing prime minister Datuk Seri Ismail Sabri Yaakob announced yesterday (Oct 10) that the 14th Parliament was dissolved, paving the way for early polls amid the prospect of floods.
As per the Federal Constitution, snap elections must be held within 60 days of the dissolution of Parliament, meaning GE15 must take place by Dec 10, 2022, right smack in the monsoon season and when floods usually take place.
Going by convention, polls should be held one month after Parliament's dissolution; this was the case for the 13th and 14th General Elections (GE13 and GE14) held in 2013 and 2018, respectively.
This will also take into account what Yang di-Pertuan Agong Sultan Abdullah Sultan Ahmad Shah had said yesterday about his hope that the EC will take into account the northeast monsoon season (expected to start in mid-November) when deciding on GE15 dates.
Ismail, who is also UMNO vice-president, was under intense pressure from party president Datuk Seri Ahmad Zahid Hamidi to dissolve Parliament for months now. – Oct 11, 2022
Main photo credit: Malay Mail