DITCHED by UMNO after 43 years, former party warlord and supreme council member Tan Sri Annuar Musa (main pic, second from right) can prove to be a handful for UMNO in the countdown to the looming state polls.
As he gets into full swing to rally behind his new-found party PAS, one can expect the former Ketereh MP who was expelled from UMNO on December 2022 to turn the green ripple to green tide and eventually green tsunami as he is bound to spill the beans on the party's weaknesses for the benefit of the Perikatan Nasional (PN) coalition.
Two most contentious issues surrounding UMNO that PN has been harping on to undermine the former are none other than the abuse of power by the party's president Datuk Seri Ahmad Zahid Hamidi and UMNO's sudden change of principle to accept DAP as a component of the Pakatan Harapan-Barisan Nssional (PH-BN) alliance.
Not only that the 67-year-old politician is too aware of UMNO's 'dirty' trade secrets, he can be expected to expose his disgruntlement with the party, in particular over the "abrupt death" of the Muafakat Nasional (MN) charter between UMNO and PAS following the establishment of the unity government.
"It is very regretful that MN has to die without burial because the UMNO president made a new stance to leave behind friends from the Bumiputera and Islamic parties to join other liberal socialist party," lamented Annuar at the Ceramah Mega Ppakat Pertahan 'PAS Pilihanku' at the Stadium Sultan Muhammad IV in Kota Bahru over the weekend.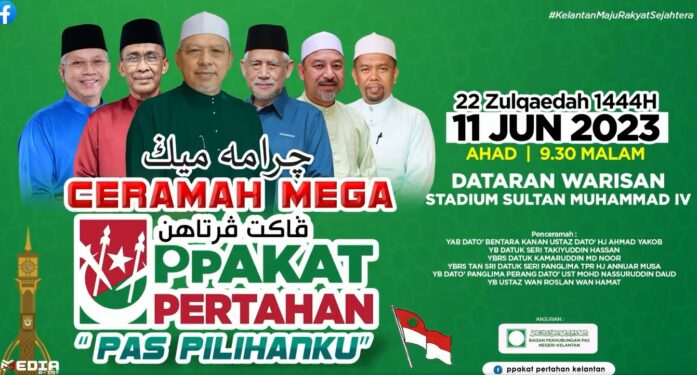 He also recounted the misdeeds of UMNO by pulling out its support from the PN administration helmed by eighth PM Tan Sri Muhyiddin Yassin who is also the Bersatu president and PN chairman.
"UMNO is now all about personal interest and showing off its true colours more and more. It does not longer take into account the sentiments of the people nor care for their well-being but just for its leaders to save their skin," observed the former Communications and Multimedia Minister.
"Their narrative is slander here, slander here. In the end, the party lost," Annuar pointed out when revealing the desire and insistence of Zahid to be Deputy Prime Minister from the very beginning. – June 13, 2023