HAS the DAP Jelutong MP RSN Rayer raised an important issue about the political situation in Malaysia in the Dewan Rakyat yesterday (March 7) that PAS under its president Tan Sri Hadi Awang is plotting the collapse of Prime Minister's Datuk Seri Anwar Ibrahim's unity government this year which is well against the wishes of Yang di Pertuan Agong's (YDPA) Sultan Abdullah Sultan Ahmad Shah?
Let Tan Sri Muhyiddin Yasssin and his Bersatu dissociate from PAS that they are going against the advice of the YDPA in his Royal Address during the opening of the 15th Parliament on Feb 13 that Anwar is the last PM he is swearing in before his five-year tenure ends next January.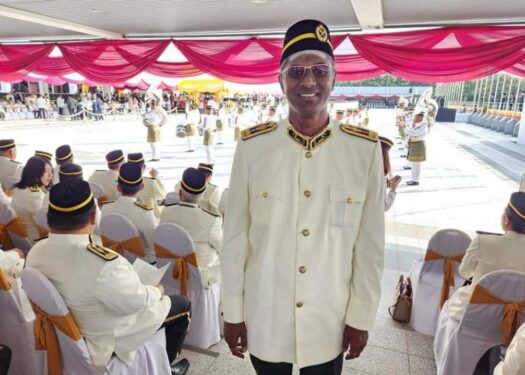 Hadi has himself to blame for he had deliberately challenged the advice of the YDPA and even predicted the imminent collapse of the Anwar unity government on Feb 28 as he defended his defiance by declaring the so-called right of the Opposition to bring down the government in a democracy.
When I was a Parliamentary Opposition leader for some three decades, I never plotted or harboured any thought to topple the government of the day when carrying out my tasks in Parliament.
Instead, I was doing all I could to articulate the Malaysian Dream for democracy, rule of law; good governance; fight against corruption and abuses of power; end to injustices and inequalities in the country; attainment of a world-class economic, educational and social system; the promotion of inter-racial, inter-religious and inter-cultural understanding, tolerance and peace; and the achievement of national unity from Malaysia's plural society.
PAS under Hadi appears to be committed to the toppling of the Anwar unity government before the year is out.
Is Bersatu in full support of PAS in this design? Let Bersatu leaders speak up for silence could be deafening.
Ever since the 15th General Election (GE15) on Nov 19 last year, both PAS and Bersatu have been trying their level best to avoid an important question: whether Malaysians, regardless of race, religion, or region, can reset and return to the original nation-building principles of our nation's founding fathers.
They have done nothing to reunite Malaysia's very polarised plural society or to once again make the country a first-rate world-class nation with world-class political, economic, educational and social system but only hurtling along to make the country a divided, failed and kleptocratic state on Malaysia's Centennial in 2057.
When will PAS and Bersatu answer? – March 8, 2023
Retired DAP supremo and former Iskandar Puteri MP Lim Kit Siang, 82, has a colourful political career spanning 57 years.
The views expressed are solely of the author and do not necessarily reflect those of Focus Malaysia.