CONTROVERSIAL UMNO supreme council member Datuk Lokman Noor Adam has made a damning revelation recently that former Finance Minister Tun Daim Zainuddin had held a secret meeting with three opposition political party operators over the past few days.
Among the political figures that the multi-billionaire Daim met were Bersatu secretary-general Datuk Seri Hamzah Zainuddin, PAS secretary-general Datuk Seri Takiyuddin Hassan and Datuk Seri Mohamed Azmin Ali who is the former PKR deputy president who defected to Bersatu following his sacking.
"The meeting took place separately between Daim and the political leaders for two days in a row at Daim's office in Menara Ilham which is located in Kuala Lumpur's central business district (CBD)," Lokman claimed on his recent Facebook Live broadcast.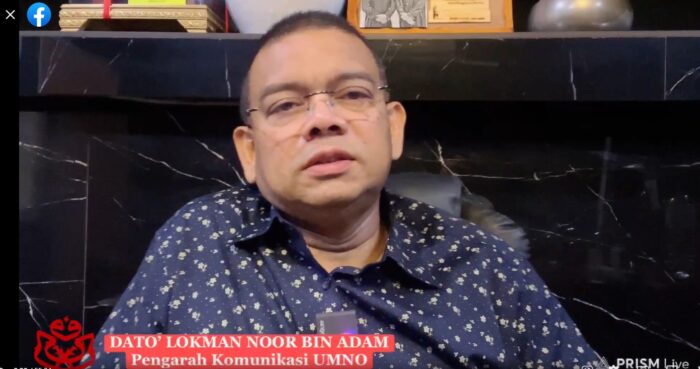 "This secret meeting is to plan unrest to topple the unity government led by Datuk Seri Anwar Ibrahim in the wake of the upcoming state polls."
According to Lokman who labelled himself as the UMNO communication director on his FB Live clip, among the plans made is to hold by-elections for 15 MPs.
"I understand that 15 Barisan Nasional (BN) MPs are ready to resign and run again in the by-elections for their respective constituencies to show that the unity government does not have the support of the people," he revealed. "They are confident they can win with the support of Daim."
Avoid prosecution
This latest development has prompted pro-Pakatan Harapan (PH) news portal Harapan Daily to link Daim's clandestine meeting to an alleged ploy by his old friend and ally Tun Dr Mahathir Mohamad to disrupt the stability of the unity government helmed by Prime Minister (PM) Datuk Seri Anwar Ibrahim.
The secret meeting is said to be part of a plan to avoid potential prosecution stemming from wrongdoing involving millions of ringgit of state money that certain quarters are currently facing, according to the news portal.
"Previously, the Malaysian Anti-Corruption Commission (MACC) was reported to be investigating the overseas wealth belonging to Daim and his family as revealed by the Pandora Papers," noted Harapan Daily. "Daim along with another former PM's son were called by the MACC last February."
On Feb 14, Utusan Malaysia reported that a former minister (without naming him) was reportedly called in by the MACC to provide a statement in relation to the Pandora Papers which linked several prominent Malaysians to offshore tax havens.
Citing a source, the Malay daily reported that the 84-year-old former minister had his statement taken after he was called in for questioning at the graft buster's headquarters in Putrajaya the previous day.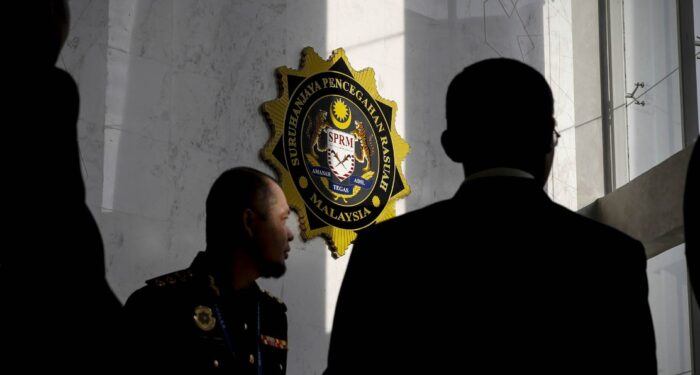 The source said the former minister's statement was believed to revolve around explaining the financial flow of 12 offshore companies linked to him and his family who are suspected of possessing "extraordinary wealth".
In a related development, Harapan Daily also cited an unnamed source who reportedly told local media that the Pandora Paper probe is still in its early stages and that more people may soon be questioned in connection with leaked documents first published by the International Consortium of Investigative Journalists (ICIJ) beginning Oct 3, 2021
"The flow of money to foreign investments and then the findings of the Pandora Paper report are being carefully studied and an investigation is underway to see if there is any criminal element as stated in the international report," noted the source.
Individuals called in for questioning will not be named as is common practice with people who have not yet been charged in court.
To re-cap, ICIJ's media partner in Malaysia had in February also revealed that Daim's two sons are shareholders of a shell company that holds multi-million-dollar properties in London.
However, Daim denied any wrongdoing. Having an offshore entity is not illegal but in some cases, the practice is linked to tax evasion. In other cases, it is an attempt to maintain confidentiality for various reasons. – April 27, 2023