AS IF clocking double-five is not bad enough, yours truly received a birthday greeting from the most unexpected or rather unwanted party – the Inland Revenue Board (IRB).
Whether such e-greeting is inauspicious in what should be deemed an auspicious occasion would boil down to how one interprets the thought of "wishing you longevity, good health and abundance of wealth so that we can together contribute towards national development and prosperity".
As a disciplined taxpayer, yours truly prefer to look at the bright side in that the IRB's gesture is one filled with sincerity as opposed to a subtle reminder that yours truly has missed his tax payment (which is impossible since a portion of his monthly salary has been subject to automatic monthly deduction) or that the greeting is merely a harbinger of tough times.
Instead of making yours truly feel down on his big day, the e-birthday card really made yours truly wonder if the taxes he diligently paid with his sweat, tears and blood – metaphorically speaking – have been channelled to a good cause.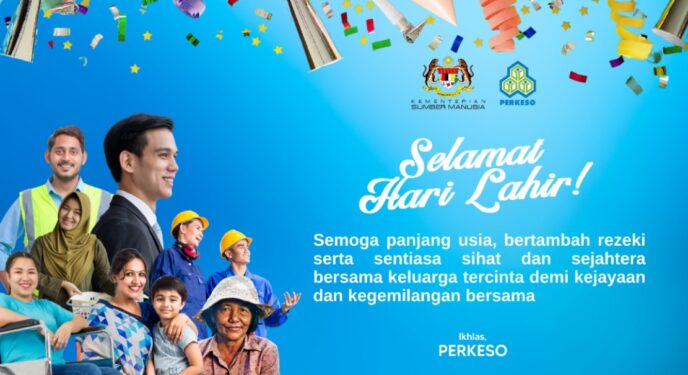 With spiralling cost of living affecting most Malaysians, it would have been nice to see a list of things that the government of the day spends on using the hard-earned contribution of taxpayers.
In fact, a declaration that the monies are being used to help the B40 segment or the less fortunate members of the society would be most welcome.
A few simple pointers highlighting areas of urgent need such as healthcare and education would also have placated this quinquagenarian somewhat.
Nevertheless, yours truly can't help but feel that a portion of his contribution intended for his fellow citizens is going to some far-off land for some foreign conflict that has little to do with him nor his kin.
Before anyone jumps on yours truly for his perceived antipathy, kindly note that yours truly have no qualm contributing to humanitarian causes if they are justified.
During these economically challenging times, yours truly believe that a more 'personal' or 'human' touch is required to assure citizens that their contributions are being appropriately channelled to deserving recipients.
Perhaps, there should also be a "Thank You" message inserted in the e-birthday greeting for being a conscientious citizen.
As yours truly stood mulling at the early morning e-birthday card from IRB, he was compelled to start the day with a Beatles' tune – Taxman.
"Cause I'm the taxman

Yeah, I'm the taxman

Don't ask me what I want it for".
Your truly thought to himself for truer lyrics have never been penned. – Nov 21, 2023