PARTI Hijau Malaysia (PHM) wonders whether the Selangor MB and his Exco members are directors of a joint venture company of a wholly owned subsidiary of the Menteri Besar Incorporated (MBI), namely Landasan Lumayan Sdn Bhd (LLSB).
For the record, LLSB together with Berjaya Land Bhd (BLand), a subsidiary of Berjaya Corp Bhd, are in a direct negotiation for a mega project known as the Selangor Maritime Gateway where the work of deepening and widening the Klang River for 56 km is estimated to cost RM700 mil starting from Mid Valley in Kuala Lumpur to Port Klang, Selangor.
The joint venture company is known as Landasan Lumayan Berjaya Sdn Bhd (LLB) where BLand owns a 55% equity while LLSB holds 45%.
A check with the Companies Commission of Malaysia (SSM) shows that Selangor Menteri Besar Datuk Seri Amiruddin Shari and EXCO member, Izham Hashim, are the directors of LLB alongside Tan Sri Vincent Tan Chee Yioun who is the non-independent non-executive chairman of Berjaya Corp.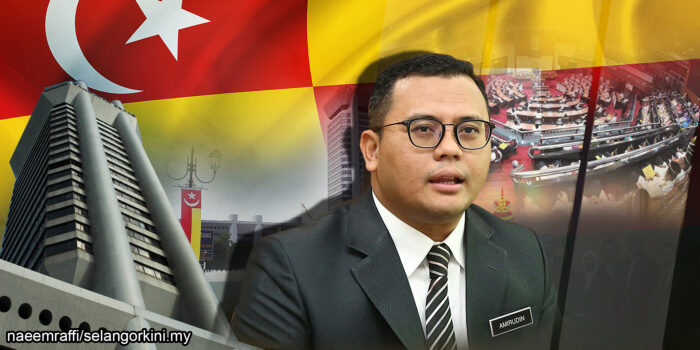 Do we think that both Amirudin and Izham will get benefits, allowances, bonuses and facilities as company directors and that this is this not a conflict of interests because they are civil servants who are members of the Selangor State Executive Council (EXCO)?
Can we expect Tan Sri Vincent Tan to chair the company's (LLB) meeting while Amiruddin and Izham will just listen as the company directors because LLSB only has a 45% shareholding in the company?
What is interesting is that BLand was given a land swap in return for the deepening and widening of the Klang River by getting the right to develop the lands on both sides of the 56km long river for various housing projects with a projected gross development value (GDV) of RM10 bil.
Therefore, Parti Hijau Malaysia (PHM) urges Prime Minister Datuk Seri Anwar Ibrahim who is also the PKR president to examine all direct negotiation projects in Selangor as PHM can sense the occurrence of numerous mismanagement, conflicts of interests and absence of transparency in project transactions by the state government or by its subsidiaries.
Among the projects include:
The demolishment and re-construction of the Shah Alam Stadium Complex (price has yet to be determined);
Construction of water treatment plant in Sungai Rasau in Tanjung Duabelas, Kuala Langat worth RM2 bil;
Construction two incinerators in Jeram, Kuala Selangor which is reported to be worth RM600 mil each; and
Approval of 27 quarries in the Bukit Lagong Forest Reserve and various housing projects and commercial centres in the Bukit Cherakah Forest Reserve.
PHM began to suspect why these projects were approved in an "Express" manner in the past two years as if there is intention to complete these projects before the Selangor State Election which is expected in July or August. – Feb 28, 2023
Abdul Razak Ismail is the secretary (pro-tem) of Parti Hijau Malaysia.
The views expressed are solely of the author and do not necessarily reflect those of Focus Malaysia.