IF the clock can ever be turned back, one wonders if the Attorney-General (AG) would have ruled differently by not letting Datuk Mohd Abdul Karim Abdullah off the hook with just a 'light slap on the wrist' compound but instead allowed the criminal proceeding to continue against the Serba Dinamik Holdings Bhd CEO and group managing director.
This is because if the founder of the integrated international oil & gas (O&G) outfit is tried in court as per what is the norm, he would have had his passport confiscated and even be held responsible for what many disgruntled retail investors claim as "swindling and siphoning their hard-earned money".
To add salt to the deep wounds of Serba Dinamik investors (and perhaps bankers and vendors), Karim is now presumed to be residing in Dubai.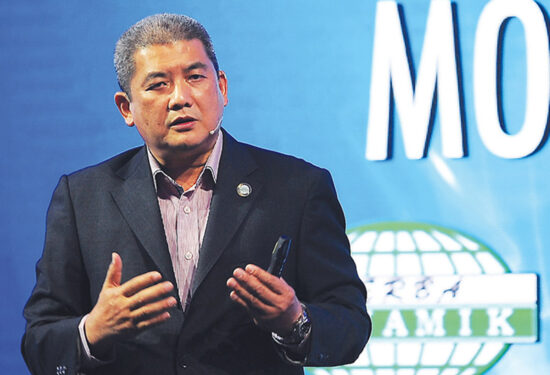 For the record, the Kuala Lumpur Sessions Court had on May 13 last year freed Karim and three senior officers on charges of submitting a false statement to Bursa Malaysia in 2021 after having imposed compounds amounting to RM16 mil against them.
Serba Dinamik and the four executives had claimed trial on Dec 28, 2021 after they were charged under Section 369(a)(B) of the Capital Markets and Services Act on false statement charges in relation to the revenue figure of RM6.014 bil contained in Serba Dinamik's "Quarterly Report on Consolidated Results for the Quarter and Year" ended Dec 31, 2020.
Investigations against Serba Dinamik were launched in May 2021 after the Securities Commission Malaysia (SC) received a report from Serba Dinamik's former external auditor KPMG.
Fast forward to today, Serba Dinamik is now a worthless stock after the Kuala Lumpur High Court yesterday (Jan 10) allowed a petition by six financial institutions to wind up the company, and its three subsidiaries, namely Serba Dinamik International Ltd (SDIL), Serba Dinamik Sdn Bhd and Serba Dinamik Group Bhd, over debts totalling about RM5 bil.
According to theedgemarkets.com, judicial commissioner Ahmad Murad Abdul Aziz allowed a petition filed by Standard Chartered Saadiq Bhd, HSBC Amanah Malaysia Bhd, AmBank Islamic Bhd, MIDF Amanah Investment Bank Bhd, United Overseas Bank (M) Bhd, and Bank Islam Malaysia Bhd, and granted an order to wind up the four companies which are in debt to the tune of some RM5 bil.
Upon being wound up, the companies will be placed under Victor Saw, a liquidator from PricewaterhouseCoopers (PWC).
Following such exercise, Serba Dinamik said its board of directors becomes functus officio (no further official authority or legal effect) and cease to have power in relation to the affairs of the company save for retaining residuary powers to appeal against and/or apply to set aside the winding up order.
"Any further queries in relation to the affairs of the company are to be directed at the liquidator of the company," the company noted in its latest Bursa Malaysia filing. "The board of directors of the company wishes to further inform that the board is in the midst of seeking legal advice to appeal and/or set aside the winding up order."
Serba Dinamik was last traded at an al1-time low of 1 sen prior to its suspension from Dec 23 until further notice for failing to deliver its annual report its annual report for the financial year ended June 30, 2022 by Dec 22.
Deeming Serba Dinamik as "turkey of the year", theedgemarkets.com has summed up Serba Dinamik's fall from grace where its market capitalisation today is only worth RM37 mil in stark contrast to a valuation of RM6 bil before accounting issues cropped up in May 2021 as follows:
"With Serba Dinamik's stock now suspended and trading at one sen, it is likely that the company will soon be off the radar and forgotten, but it leaves behind a dangerous precedent." – Jan 11, 2023