IF AN Amanah candidate is fielded in the Muar constituency where Muda President Syed Saddiq Syed Abdul Rahman is its incumbent, would the Pakatan Harapan (PH) leadership be going against an agreement that both the former and Muda will not touch or interfere with incumbent seats? 
This comes after Federal Territories Amanah Youth chief Asmaaliff Abdul Adam from Amanah said his party would contest in Muar, now helmed by Syed Saddiq if Muda is placed with a candidate in Titiwangsa, where its communications director Khalid Samad is expected to contest. 
Is this a break of pact or merely a way for both Pakatan and Muda working together for the common good which is to ultimately win the 15th General Election and return to Putrajaya? 
DAP leader Hannah Yeoh in a FMT report said that it was common for parties in the same coalition to fight for seat allocations, expressing further the importance of all parties negotiating and coming to an agreement on seat allocation before "going into battle".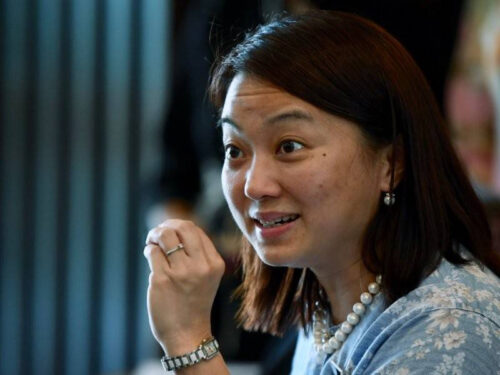 Hence, will Pakatan now speed up its collaboration with Muda to field candidates from the newly-formed party as the impending election nears? Yeoh who is DAP's assistant publicity secretary believes that it was indeed good that Pakatan and Muda are close to sealing an electoral pact, stating further that it was the desire of its supporters, witnessing a united Opposition coalition. 
"In politics, you will always have new players and I think that's a good thing for Malaysian politics. If we share the same values, there is no need for us to run each other down just because Syed Saddiq Syed Abdul Rahman (Muda President) uses a different logo from mine," she was quoted as saying. 
Prior to this, Muda Deputy President Amira Aisya Abd Aziz confirmed in a Malaysiakini report that there has been no official meeting on seat negotiations between Muda and Pakatan. 
"So far, only the Muar parliamentary seat helmed by its incumbent MP and Muda president Syed Saddiq Syed Abdul Rahman is Muda's ticket to contest in," she was quoted as saying. 
Until this day, we have no idea on whether the PH leadership have really had a discussion on working together and distributing seats equally with Muda. 
Last week, a source from Muda said the party leadership can't wait too long as the impending election will be held very soon, thus it may have no choice but to move forward to discuss other seat allocations in the event of no discussions with Pakatan.
The PH coalition has been hesitant in allocating seats for Muda previously while the party is only asking for six to seven parliamentary seats for GE15 and the leadership believes that their request is not unreasonable, one which the PH leadership should not hesitate in granting their request. 
So, until or unless Pakatan and Muda sit down and have a discussion and make decisions on seat allocations, can we be certain that the Opposition coalition is serious on working with Muda. – Oct 26, 2022 
Main photo credit: Bernama