IT MAKES valid sense for the unity government to bait PAS to be part of the alliance as this will make the current administration more legitimate and stronger.
Above all else, the presence of PAS also makes the unity government more ethnically diverse with greater Malay-Muslim representation, hence the threat of it being overthrown will become almost non-existent while the burden for UMNO to perform will be grossly reduced.
"It is good to recall that Prime Minister Datuk Seri Anwar Ibrahim and PAS president Tan Sri Hadi Awang came from the same ideology and thought. They entered politics as Islamists," penned veteran journalist and blogger Datuk A. Kadir Jasin in his latest Facebook post.
"Anwar entered through UMNO in 1982 and Hadi through PAS in 1978. Their origin is Angkatan Belia Islam (ABIM). When Anwar was fired from UMNO in 1998, Hadi was one of his strong supporters and defenders. The people who took to the field to demonstrate were PAS people."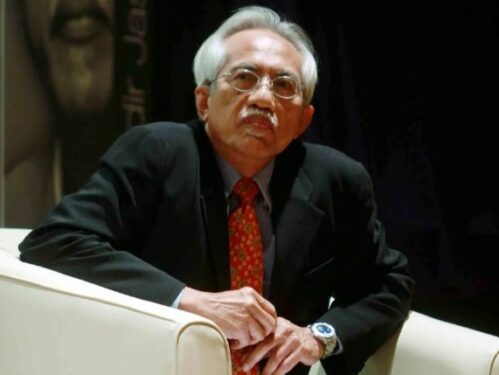 Elaborating on the matter, Kadir pointed to the fact that as the leader of Pakatan Harapan (PH), Anwar is lacking the Malay-Islamic element.
"That deficiency will be overcome automatically if PAS joins the unity government and is given the post of Deputy Prime Minister (DPM) to replace UMNO. Anwar knows that UMNO is unable to bring Malay votes in the upcoming state polls," reckoned the former Bersatu supreme council member.
"PAS and DAP used to be together. DAP has publicly stated that it does not rule out the possibility of working with PAS again. PAS has never sworn "No Anwar, No DAP" like UMNO."
In essence, Kadir opined that Anwar has nothing to lose by trying his luck again with PAS. "If he succeeds, this will be a great political coup. It must have crossed his mind to become the ultimate unifier of Malaysian politics," suggested Kadir.
"The question is the risk of a strong unity government turning into an autocratic and oppressive government? Even with a strong opposition, the current government has made many U-turns." – May 31, 2023